What is a Digital Marketing Apprenticeship: A Complete Guide to Get Started
A digital marketing apprenticeship is a perfect way to get your foot in the door of the digital marketing industry and kickstart your career. But what exactly are digital marketing apprenticeships? And where should you look for them? Read on, and we'll shed a light on everything to do with digital marketing apprenticeships so you can get on the right path to your dream career today.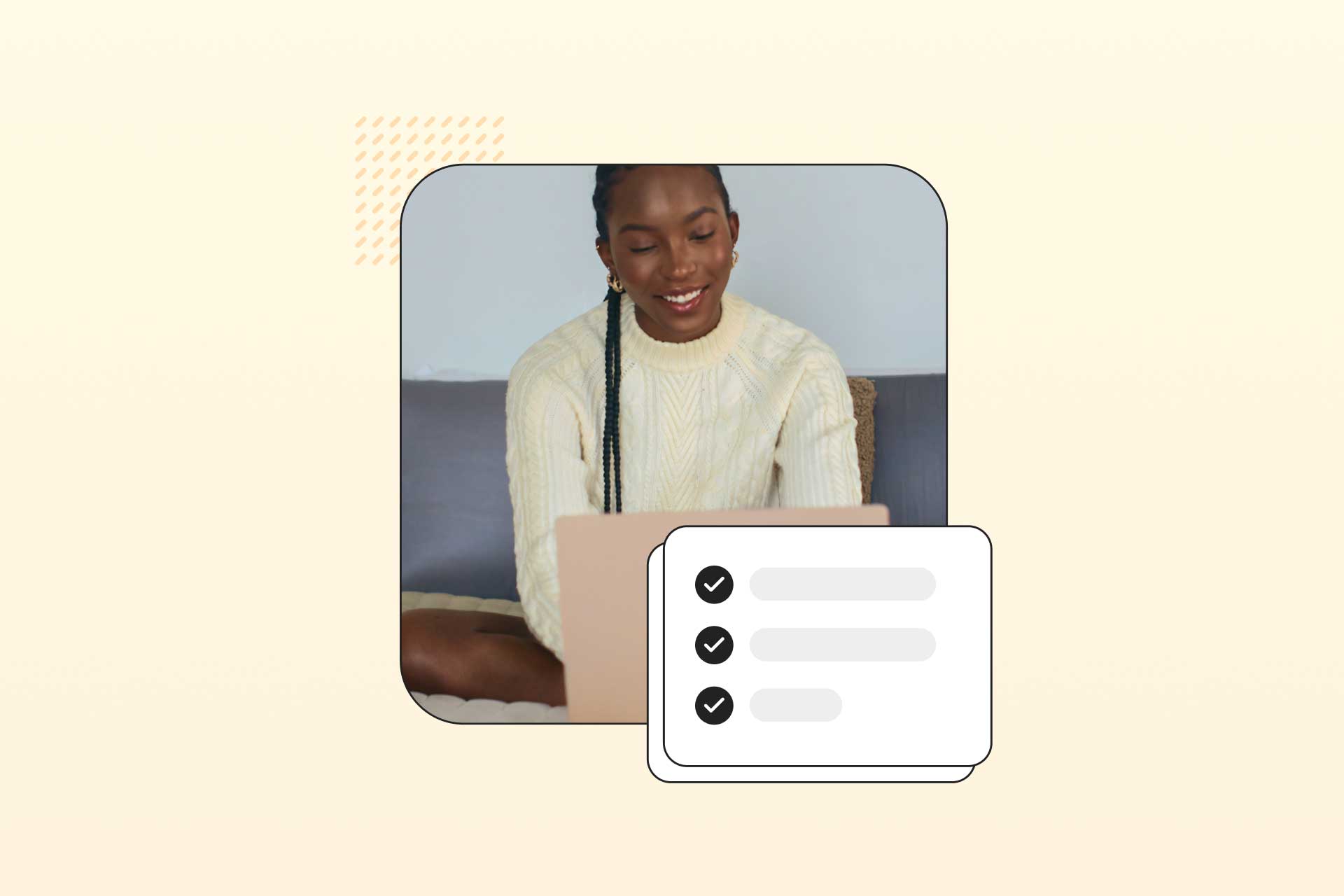 With a digital marketing apprenticeship, you'll develop marketable skills and valuable experiences, while forming meaningful connections and growing your professional network.
All of which will make landing your dream digital marketing job much easier when the time for the dreaded job search finally arrives.
The importance of a digital marketing apprenticeship is clear, but what exactly do they involve? What will you actually be doing day-to-day? How can you get an apprenticeship? Where should you look? And are there typically any requirements?
Keep reading to discover the answers to all of these questions, and much more.
Acadium Apprenticeships
Get hands-on experience in digital marketing
Work with a mentor for 3 months and gain the digital marketing work experience you need to get hired. 100% remote and always free.
First, what is a digital marketing apprenticeship?
The concept of apprenticeships has been around for a long time, and in the past has been primarily associated with certain trade professions. An apprenticeship usually involves a combination of on-the-job training and some accompanying study.
A digital marketing apprenticeship is a new type of digital apprenticeship, that combines the best of classroom learning with real-world experience. You'll work alongside real business owners, and help to solve real digital marketing problems.
As a novice, it's the perfect way to get the skills you need to start your career in the digital marketing field.
A digital marketing apprenticeship will help you get hands-on experience in areas like SEO, content marketing, PPC, social media, graphic designing, and email marketing.
You'll learn about how these strategies can be applied to different industries, including retail, e-commerce, and B2B services – making you a very attractive candidate to potential employers when your apprenticeship is over.
Also Read: The Complete Guide to Starting a Career in Digital Marketing
What's it like to be an apprentice in digital marketing?
Being a digital marketing apprentice is a lot like being an apprentice in any other industry, except with perhaps slightly more jargon and acronyms.
The good news is that you'll be learning new skills and developing your career—you'll get to know what it's like to be a digital marketer, and hopefully how to do it well.
You also meet lots of new people and form lots of important connections that may go on to form the foundation of your career.
Day to day you'll work alongside experienced professionals that will assist you with real-world digital marketing tasks – and if you're lucky they might even commit some of their time to help mentor you directly.
Being a digital marketing apprentice isn't a total cakewalk, however. You reap what you sow, and in order to benefit from your apprenticeship, you'll have to be committed and put in the time to acquire the necessary skills.
There are a lot of new things to learn: what SEO means, how to write for social media, how to optimize images for different platforms…the list goes on.
Digital marketing involves a lot of distinct things. During your apprenticeship, you could be involved with website analytics, email marketing, search engine optimization (SEO), social media, content marketing, paid advertising, and much more.
In essence, you'll be responsible for working alongside a business to help connect them with their audience and drive sales. You might even also help companies make data-driven decisions about everything from product development to brand messaging.
This might seem overwhelming, but if you want to become a great digital marketer, you're going to have to learn this stuff sooner or later, so why not start with an apprenticeship?
Steven V is a new marketing apprentice in Acadium. In his review on Medium, he wrote about his experience and what it's like to be an apprentice for a web-based -SEO/website building agency. He said,
"We video-chatted for about 45-minutes and that was a wrap. I am the newest apprentice for a web-based SEO/website building agency that assisted local small businesses in reaching the front page of Google."
He also added,
"His team all works remotely and all connect via Slack or Zoom — which is what we primarily communicated through. Keep in mind that the mentorship time provided is 2 hours, but I have access to support all day, 5 days a week over Slack."
His experience highlights how much valuable contact you can get with professionals as an apprentice.
What can I gain from doing an apprenticeship in digital marketing?
With a CAGR of 9% forecast up until 2026, digital marketing is a field that is growing fast and one that's in high demand. In the past year alone, 63% of businesses have significantly increased their digital marketing budgets to keep up with the increasing demand for digital marketing.
It's a great field to get into in 2022. The more you know about digital marketing, and the more experience you have with it, the more valuable you are to potential employers – and the easier it will be of getting hired.
The great thing about doing an apprenticeship in digital marketing is that you'll begin to accrue the skills and experiences necessary to mold and develop yourself into a successful digital marketer – and one that ticks all the boxes for the potential employer.
It's the perfect stepping stone for launching your career.
Depending on whom you're working with, you might get hands-on experience with a variety of different marketing strategies, including SEO and SEM.
You might learn how to set up and optimize websites for search engines, and also how to create ads that convert customers.
If you're working alongside a social media or mobile division, you might learn how to manage social media platforms and posts, as well as how to optimize website content for mobile devices.
You'll also develop important skills like collaboration, communication, and leadership through working in teams of people who are passionate about what they do. Through working as part of these teams you'll form important professional connections, building a valuable network that will be of immense benefit and utility further down your career path.
You get the idea: there's a variety of digital marketing skills, experiences, and benefits you'll gain from a digital marketing apprenticeship, all of which will add color and depth to you as an aspiring digital marketer.
Here's what a few individuals had to say, after recently completing a digital marketing apprenticeship from Acadium:
Great real-world experience!
"Acadium matched me perfectly with my internship company, allowing me to learn a great deal while applying this knowledge in the real world (which is very hard to do unless you are employed with a company).
It's a great idea, especially for new graduates, or for anyone who just wants to try something different, gain the knowledge, apply it and then be able to put this experience on your resume."
-Leslie Creelman
Abdurrahman Ziadi also shared his Acadium experience saying,
"I have completed three apprenticeships through Acadium, and I have had great experiences in all of them. In addition to gaining experience in the field of social media, I was able to expand my network as well. Hopefully, these apprenticeships will lead to long-term, sustainable career opportunities, in the near future."
Acadium also offers a variety of free marketing courses, which can be undertaken in tandem with an apprenticeship, meaning it's a great all-in-one platform to help you launch your digital marketing career!
What are the requirements needed to become a digital marketing apprentice?
For some digital marketing apprenticeships, you'll need a high school diploma, or equivalent education, in addition to at least one year of experience with social media marketing or advertising.
With Acadium, you can find and start a digital marketing apprenticeship with zero experience and minimal skills. What's most important is your eagerness to learn, attitude, work ethic, basic communication skills, and commitment.
Acadium's network is full of business owners that are eager to get in touch with hard-working, committed marketing apprentices.
Take, Eli Munc, for example:
Eli left his job as a staff in a grocery store and pursue his dream of becoming a digital marketer.
He started with courses, made his own projects to build his portfolio, then moved on to a digital marketing apprenticeship with Acadium.
Because of Acadium's matching system, Eli managed to connect with a mentor who owned a digital marketing agency. The mentor met Eli's expectations and guided him in skilling up digital marketing.
He received valuable feedback and was able to get the feel of working a real job.
In his words he said,
"There's nothing better than actually learn[ing] from people who are actually in the field [digital marketing] doing this. That's why I decide[d] not to get a college marketing degree because I want to learn from people [who] are actually doing this in the trenches and can give me insights that will help me succeed and actually get to where I want to go versus just abstract theory. So yeah, it was definitely a great experience."
He even left some advice when choosing a mentor saying,
"I would say that the most important thing is to work with a mentor that you get along with and you jive with and can relate and you know has that great personality and one that you can learn a lot from. So one that you like and one that you can learn a lot from…the two most important things when choosing a mentor."
As you can see, if you want to gain a bit of experience and create a professional portfolio before taking the leap and applying for an apprenticeship, Acadium offers a list of real digital marketing tasks that can be completed by anyone.
These tasks will help you build confidence while you build an impressive portfolio – and you'll get feedback on all your projects.
How long does a digital marketing apprenticeship take?
The length of a digital marketing apprenticeship depends on the apprenticeship. Some programs are as short as a few months, and some require longer-term commitments of up to a couple of years.
What's best depends entirely on the individual. If you're not sure what field of digital marketing you want to work in, then a shorter apprenticeship is advisable.
You don't want to commit to a two-year program, only to realize in the first few weeks you don't want to be there.
Acadium offers flexible apprenticeships that are 3 months long. The time commitment is on a part-time basis, with a work commitment of approximately 10 hours per week.
Where is the best place to look for digital marketing apprenticeships?
1. Job sites
Job sites can be good places to look for digital marketing apprenticeships, like Indeed and Monster.com. However, it tends to be exclusively larger companies that advertise apprenticeships or internships on these platforms, meaning the competition is often fierce, and you'll struggle to get any attention from these employers if you have limited experience or skills.
Additionally, these apprenticeships will often require long-term commitment, relocation, and full-time or inflexible hours.
2. Social Media Platforms
You can also search for them on social media platforms, like Facebook, Instagram, or Twitter. Smaller businesses might advertise vacancies here, and social media platforms can be a great way to get in touch with them. Just remember, you should never have to pay for a digital marketing apprenticeship.
3. Contact Businesses Directly
If there's a specific business you're really interested in, then you shouldn't be afraid to reach out to them directly and ask if they have a vacancy for a digital marketing apprentice. You never know, you've got nothing to lose, and potentially a lot to gain.
4. Acadium
Acadium offers flexible 3 months apprenticeships for aspiring digital marketers of any skill and experience level. They have a rich network of small and big businesses alike, waiting to get access to the enthusiasm and work ethic of an aspiring digital marketer.
Acadium's apprenticeships are super flexible – requiring 10 hours of work commitment per week. Their apprenticeships are also 100% remote, and free forever – meaning you can get started whenever you like, from wherever you like.
Signing up is super easy, you simply create a quick profile, and provide information such as your field of interest, past experiences, and skills. Acadium will then match you with a mentor that is perfectly suited to you.
How do we do our matching program, you ask? Well, basically, your mentor is selected based on your application profile.
Our matches are based on the digital marketing skills you're interested to learn. In a single apprenticeship, you'll typically need to touch on 2 to 4 of the skills you had picked when creating your profile.
As part of our profile analysis, we'll also review the preferred industries you had selected.
In cases where there's no mentor available in your desired industry, don't worry! We'll also slowly branch out for you. For example, if you're interested in the makeup/beauty industry, we could then match you with a cosmetics industry.
We will look over your full profile for any additional information that will help us decide if the match will be a good fit for you.
Do I have a chance of getting hired after I complete my apprenticeship?
You have a great chance of getting hired after you complete your apprenticeship!
As already discussed, a digital marketing apprenticeship is a perfect way to build up your resume, and it can help you stand out from the competition. You'll get experience working on projects and learning new skills under the guidance of experienced professionals.
You'll also learn about how the industry works in practice, which will help you figure out what types of roles are right for you when you're ready to apply for jobs.
If you've been working on an apprenticeship project that involves lots of different skills, then it's likely that you'll be able to apply those skills in new jobs after completing your apprenticeship program.
But just because you can do something doesn't mean that someone will hire you for it!
There are no guarantees when it comes to getting hired for a job, but having a strong portfolio and good references from your boss or other people who've worked with you can definitely help your chances of getting hired after your apprenticeship ends!
When she first began perusing a career in digital marketing, Zhenya couldn't find any work or anyone that would let her sign up as an apprentice.
She had no experience, and no company wanted to take a risk on her.
Everything changed after she signed up for an Acadium apprenticeship, and gained the valuable experience and insight required to land her dream job. Listen to her story here:
Ryan Carruthers's career transformed after acquiring the skills and experience needed to kickstart his career in digital marketing and web design.
Through working closely with his mentor through an Acadium apprenticeship, he equipped himself with the know-how and industry insight to become a successful freelancer. Listen to his story here:
Is a digital marketing apprenticeship right for me?
Whether you're looking to break into the digital marketing field, or you're just looking to enhance your skills, a digital marketing apprenticeship will likely be of great benefit to you and your career.
With an Acadium digital marketing apprenticeship, you don't need any skills or experience to get started. You simply need ambition, commitment, and a passion for digital marketing.
Acadium will connect you with a mentor who will guide you throughout your apprenticeship, as you complete real-world digital marketing problems, gaining skills and valuable experience in the process.
An apprenticeship with Acadium is completely free and undertaken remotely – meaning you have the flexibility to choose where you work.
It's time to get your foot in the door – and an Acadium apprenticeship is the best place to kickstart your digital marketing career. No experience require. Full flexibility.
Princess "Ji" Kang is a staff content writer at Acadium who unveils complicated topics about digital marketing. She's been wordsmithing for various brands and industries for nearly 6 years, after earning her Master's Degree in English Language and Literature along with her Digital Marketing certification. Her work has appeared on sites such as asksebby.com, wellpetcoach.com, Ready Home Singapore, ThePerfectMedia Group, and more. You can find her at her home mini-library reading, sipping hot coffee, or playing with her cats in her downtime.
Top Marketing Webinars for Digital Marketers in 2023

By attending these webinars, you will have the opportunity to learn from industry leaders, gain insider knowledge, and stay ahead of the competition.

9 Types of Digital Marketing to Choose From in 2023

Digital marketing is a dynamic field that offers diverse career opportunities. From search engine optimization to social media marketing, there are many specializations to explore. Whether you're just starting out or looking to switch careers, this guide will help you find your ideal digital marketing niche.


Subscribe to our newsletter for digital marketing resources
Become a better marketer with our digital marketing resources and tips shared weekly in your inbox.

Build your marketing career for free or find marketing talent on any budget — fully remote.