What Does a Digital Marketing Manager Do: Functions, Skills, and Salary
Becoming a digital marketing manager is an ideal role for digital marketers who want to advance to a supervisory, yet creative, position. Find out what it takes to become one here.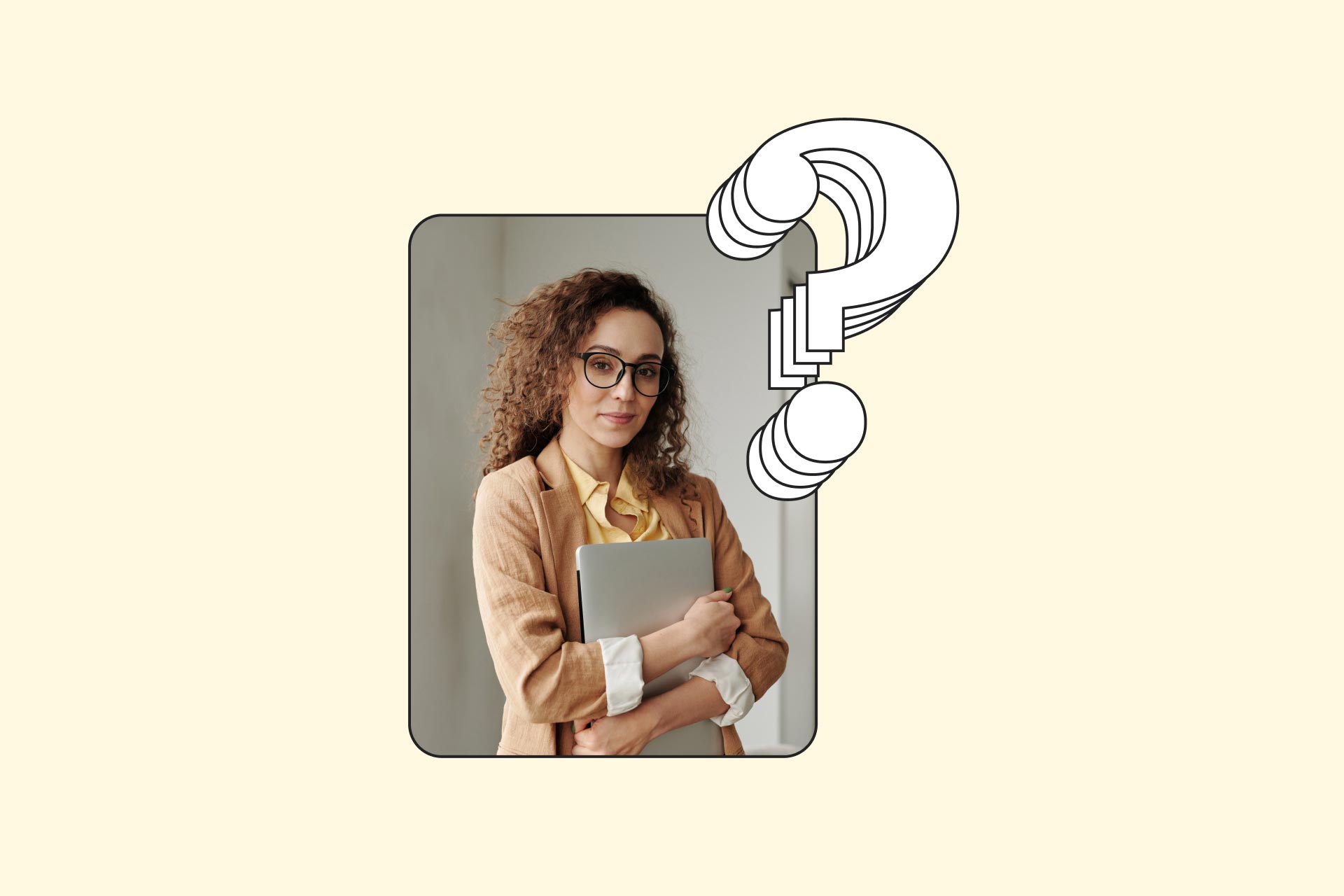 A great digital marketing manager is the lynchpin of many successful digital marketing teams. You can say they're the "glue guy", someone who holds the team together, while also being the strategist. So exactly do they do, and what skills do they need to keep it all together?
Curious about the answers? Then you clicked on the right article!
But before we answer those questions, let's look at the topics we'll cover in this post:
To put it briefly, digital marketing managers are crucial to the success of a company or client's digital marketing strategy. Not only do they keep the team on the right track, but their digital marketing expertise drives up traffic and makes brands more visible to target audiences.
Their marketing expertise might even be that of a t-shaped digital marketer. That means they're well-versed in several areas of marketing and are an expert in a particular arena. Some surefire ways they gained these skills are courses, work, and digital marketing apprenticeships, where experts passed their knowledge onto them.
Acadium Apprenticeships
Digital marketing skills on-the-job
Learn critical digital marketing skills with mentors who own businesses in the field. Always free and remote.
You'll learn about these skills and ways to acquire them later. For now, let's start with defining the various responsibilities of a digital marketing manager.
Digital marketing manager job description
A digital marketing manager is responsible for planning, executing, and monitoring an organization's digital marketing strategy.
Unless a company is small, your typical digital marketing manager is different from your marketing manager. Whereas a marketing manager may also deal with traditional media like television and radio, a digital marketing manager focuses on digital mediums.
Now, let's look at what you'll do as a digital marketing manager, based on job descriptions on recruitment websites like Monster and Indeed:
1. Planning
Develop digital marketing strategies based on audience data, latest economic and marketing trends, supply and demand, and company priorities, among others
Identifies KPIs, pain points, and growth opportunities for campaigns and team members
Collaborate with their team to form campaigns around strategies
Plan campaign budgets
Digital marketing managers wear many hats in a company. For starters, they keep an eye on the creative, fiscal, and administrative aspects of a marketing strategy.
They also anticipate the current and future needs of their target market. They use data analysis and tools like Google Analytics, SEM Rush, Ahrefs, and the like to gather information.
Furthermore, they monitor the competition and current economic and creative trends. That way, plans are not out-of-date, banking on flawed data, or driving audiences off.
But digital marketing managers are also responsible for their team's well-being. It's in the title! Managers help their team keep up with their workload, manage stress, and identify options for professional development.
2. Execution
Ensures campaigns are launched on time and within budget
Keeps an eye on campaign ROI and KPIs
Quickly resolves project and client-related emergencies
Ensure the team accesses growth opportunities, such as promotions or training, without a hitch
All your planning leads here!
In this phase, a digital marketing manager ensures that all aspects of a marketing campaign launch flawlessly—or as flawlessly as possible! They use campaign management tools such as Hubspot, Basecamp, and MailChimp to keep track of projects. They also condense information from these tools for better presentation.
In terms of people management, you also have to track how your team members are doing. Whether they're taking up additional courses, applying for promotions, or undergoing counseling, you need to ensure the team running your campaigns is taken care of.
3. Monitoring
Oversee, record, and optimize results of campaigns
Report on success of campaigns and products
Evaluate customer satisfaction and identify pain points through surveys, reviews, and other evaluation tools
Appraise team performance
Ensure marketing costs are below budget
Remember that part in the previous section where it said: "as flawlessly as possible"? If there's any difficulty or error during launch, this is the phase where you troubleshoot it.
Monitoring doesn't mean simply idling by while taking notes. You'll actively optimize the campaign as it rolls on. Tweak schedules here, update assets, change ad placements, and so on. You'll find social media analytics tools, your CRM, Fullstory, Google Data Studio, and Funnelytics useful in this step.
Finally, you'll need to check in with your team. With the campaign out there, your team's just as responsible as you in updating, tracking, and maintaining your campaign. Keep your door open to hear their suggestions, observations, recommendations, as well as requests, in this period.
Skills to become a digital marketing manager
Your skill sets must vary if you want to fit most companies or clients' ideal profile for a digital marketing manager. A successful digital marketing manager will have a combination of technical and soft skills. Among the top digital marketing skills you'll need are:
Technical skills
1. SEO/SEM
Search engine optimization and search engine marketing (SEO and SEM) ensure a company is at the forefront of any searches related to its products and services. While both have a steep learning curve, they're absolutely important in making your company visible to people who are more likely to convert to customers.
SEO and SEM are free, reliable ways to keep a brand relevant by keeping them on top of Search Engine Result Pages (SERPs). Aside from creating quality organic traffic, digital marketing managers also use these skills to understand their customers' needs and wants and establish their brand as trustworthy.
2. Paid advertising
As suggested by the heading, paid advertising deals with getting high returns on paid online advertising. You need to learn about ad networks, ad delivery services, and monitoring software to make the most of your campaigns. After all, you don't want to waste your team's budget and time putting up ads in sites your audience isn't interested in, or persisting with low-performing campaigns.
Social media ads, such as the posts you see on Facebook and Instagram, have quickly become popular ways to advertise. They bypass ad blockers as they're built-in, and show off your company's offerings in a natural way.
3. Data analysis
You can't guess your way through a marketing campaign. Marketing analytics gives hard data on the status of your digital marketing campaigns. By learning how to collect, filter, and interpret data, you can make informed decisions on how to improve your digital marketing campaigns and measure their effectiveness.
Aside from Google Analytics, digital marketing managers also use services like Improvado and Act-On to keep track of business intelligence and have easy access to relevant campaign reports.
4. Email marketing
Email marketing, unlike other marketing tactics, is more direct. You're putting content in your audience's direct emails—their digital mailboxes—that they'll find enticing enough to want to learn more about. That's why they're not done willy-nilly—email campaigns need to be unique, succinct, and tailored to your audience's interests.
Digital marketing teams often use Mailchimp to create automated and personalized marketing email campaigns. Another popular automation tool is ActiveCampaign, which also features CRM automation. Then there's MailGun, a service that focuses on transactional emails, which are important for making customers feel secure about their interactions with a company.
5. Content marketing
What's a marketing campaign without content?
Content marketing uses blogs, videos, infographics, and other forms of content to attract and retain an audience. The type and quality of content you publish affect the public perception and reach of your company. It can also affect your lead generation, sales, and how your company ranks in search engines and social media platforms.
Making good content involves a lot of research and planning. It also requires knowing what kind of content attracts a company's target audience. Attention to detail and prime editing skills are also expected of digital marketing managers.
6. Social media marketing
Social media marketing uses social platforms to advertise products and services without making them seem like advertisements. Instead of an immediate effect, you're creating a long-lasting relationship with your audience and establishing the identity of your brand. You're also bypassing ad-blockers, the bane of paid advertising.
Being good at social media marketing implies good content creation. Just like email marketing, you can't throw stuff out at random—they all have to be consistent with your company's branding. To ensure your success, you have the built-in management tools of social media platforms such as Meta for Facebook and Instagram, then Hootsuite and Tailwind for Twitter, Pinterest, and more.
7. Project management
Effective project management ensures the smooth implementation of marketing strategies. You and your team can stick to your schedule, meet budgets and deadlines, and achieve project goals.
You can also identify patterns or routines that you can repeat and modify in future campaigns. These routines speed up, streamline, and ensure the quality of these campaigns.
Soft skills
8. Communication
Campaigns and marketing teams ride on a manager's communication skills. After all, how can a manager lead if they struggle to communicate and relate to others?
Poor communication can lead to stress, missed deadlines and KPIs, soured relationships with clients, and high staff turnover. On the other hand, effective communication leads to better performance, happy clients, and a team determined to put their best work out there.
Good managers have empathy. They're able to read and understand the feelings of others. They can then channel their understanding to increase trust between them, their teams, and clients—which can lead to better sales and campaign performances.
9. Customer relationship management
Good customer relationship management is all about maintaining good rapport with your company's target audience. It runs the gamut from support, marketing, sales, PR, and communication, all to maintain customer loyalty and convert leads into sales.
An effective digital marketing manager also knows that it's about focusing on the right audience. Even if your campaign gets a ton of eyeballs on it, that virality's wasted if your audience won't convert.
10. Critical thinking and problem solving
Finally, you can never underestimate the value of critical thinking in any scenario. Critical thinking in marketing allows you to make prudent decisions based on the best information available. At the same time, you're able to keep an eye on the circumstances around your team.
It's important to understand that critical thinking goes beyond snap decisions based on data placed in front of you. You need to ensure the information is from an impartial, reliable source. You also need to sort and analyze your findings, then create solutions from that.
Indeed describes a strong critical thinker as:
"A strong critical thinker will only analyze a problem based on the context and facts collected after conducting thorough and impartial research."
With all these required skills, you might wonder how much a digital marketing manager makes. If your guess is in the higher numbers, you're correct!
Digital marketing manager salary
Salaries for digital marketing managers remain competitive in 2022.
For a digital marketing manager in the U.S., the average annual pay is $71,914. While entry-level positions may have a challenging base salary of $24,500, experienced digital marketing managers stand to earn up to $123,500. Other sources even project a salary range of $81,351 to $150,345, with a median of $110,648!
Northwards in Canada, your average base salary falls from CA$49,206 to CA$80,000. Around 386 surveyed digital marketing managers with 5 to 9 years of experience responded with a yearly compensation of CA$71,787. Another source, citing 341 salaries submitted to their site, notes a range of CA$42,000 to CA$94,000, with a median of CA$65,000.
So by this point, you have enough information to make your mind up about digital marketing managers. And if you've decided to pursue this career, you'll likely want some help on that front too.
That's why this next section is about how to get into digital marketing, whether or not you have a degree or previous work experience.
How to get into digital marketing
Some posts on digital marketing managers insist you need a bachelor's degree in marketing or related fields to get the job. That's not always the case! While some companies require a degree, you can still land work in digital marketing without one.
Eli Munc, for instance, did exactly that: create a digital marketing career opportunity without taking on student debt.
Wanting a way out of his old job, Eli looked for a field that he could be passionate about while making good money off it. Enter digital marketing!
After some research, he discovered that going back to college was not the best way to learn about the field.
He deduced digital marketing was too fast-paced for regular college curricula to catch up. So he sought an alternative to college. He found his way into an Acadium apprenticeship, which turned out to be the best way forward.
"My first apprenticeship was with an agency based in Chicago for three months. It was one of the best experiences I've had. I learned a lot about email marketing, social media, and SEO."
Eli upskilled, expanded his network, and specialized in the area of digital marketing he found most interesting. And he's not the first apprentice to have this eye-opening experience with apprenticeships either.
Dozens of apprentices are now thriving in various companies after completing their digital marketing apprenticeships. Others started businesses or became freelancers. Most of them also had no prior experience in digital marketing or relevant degrees!
What made them successful was their drive to continue their professional development. Whether through courses, personalized coaching, or an apprenticeship, you too have all the tools to enter digital marketing. Then, once you get the ball rolling, it's only a matter of time before you become a successful digital marketing manager.
Five years in journalism, two in proofreading, and eight in freelance ghostwriting. Creating content that's entertaining, informative, and actionable shapes my writing. When not scrutinizing my copy, I'm likely watching hockey.
Top Marketing Webinars for Digital Marketers in 2023

By attending these webinars, you will have the opportunity to learn from industry leaders, gain insider knowledge, and stay ahead of the competition.

9 Types of Digital Marketing to Choose From in 2023

Digital marketing is a dynamic field that offers diverse career opportunities. From search engine optimization to social media marketing, there are many specializations to explore. Whether you're just starting out or looking to switch careers, this guide will help you find your ideal digital marketing niche.


Subscribe to our newsletter for digital marketing resources
Become a better marketer with our digital marketing resources and tips shared weekly in your inbox.

Build your marketing career for free or find marketing talent on any budget — fully remote.