How to Become a Freelance Copywriter: A Starter FAQ
The market for freelance copywriters is thriving, and there's no sign of it letting up. Find out how to become a freelancer—whether you have no experience or are in the middle of a career switch—with this starter FAQ.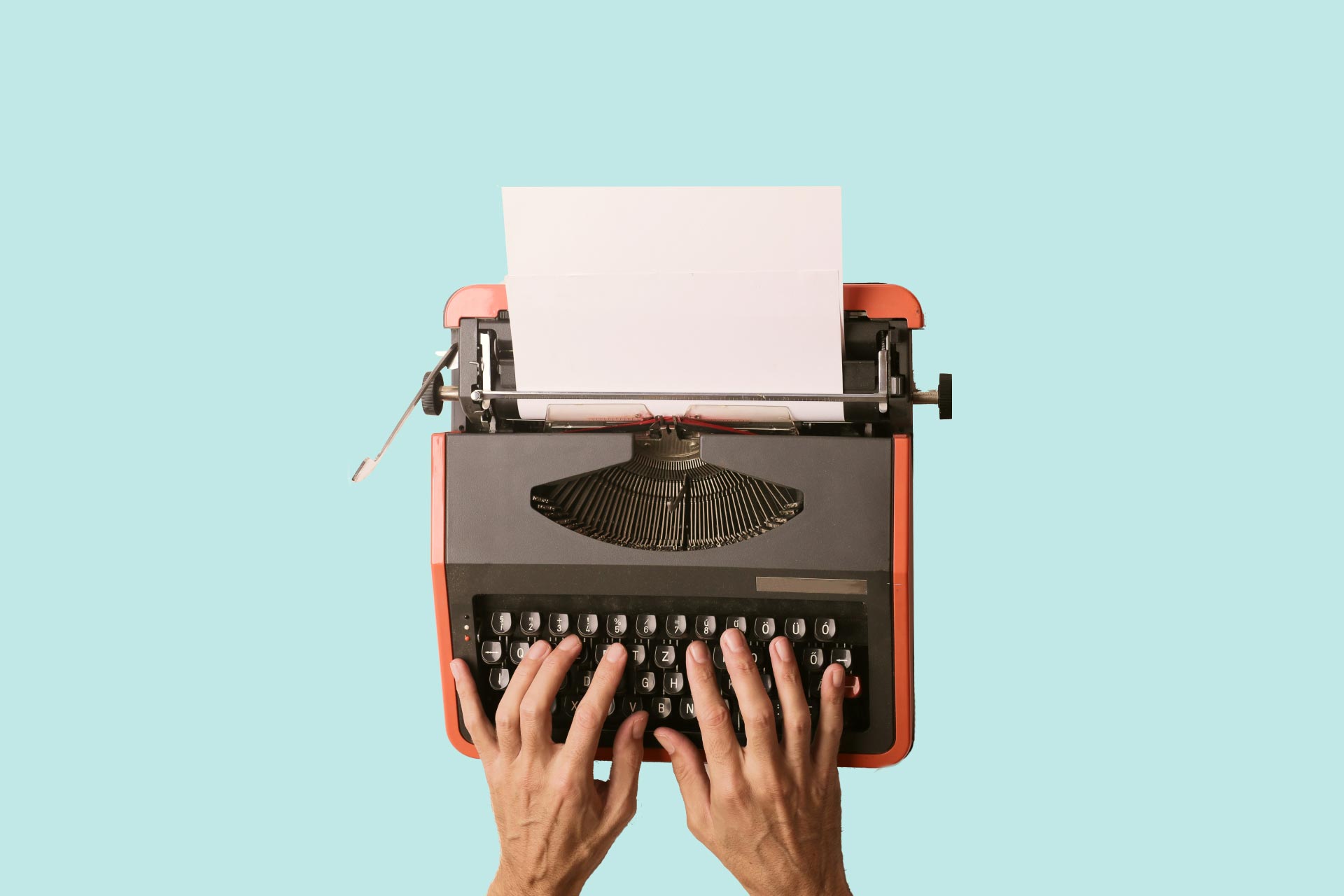 Strong copy creates interest, drums up sales, and makes brands stand out. Thus, companies are spending top dollar for excellent copy. And with demand skyrocketing, more are looking up how to become a freelance copywriter.
But before looking for clients, you need to know:
What freelance copywriters do

What you need to become a freelance copywriter

How much freelance copywriters make a year

The pros and cons of this career.
This starter FAQ has answers you need to become a freelance copywriter, with or without previous experience. You need to know how and where to start to build proficiency and create a track record. In other words, verifiable proof that you have skills and credentials will help attract clients and win bids on projects.
Clients want capable freelance copywriters at the right price point. On the other hand, you want your expertise rewarded. That's why you need to learn the basics of freelance copywriting. You wouldn't want to give your time away for free—or worse, face rejection for it!
If you don't have enough social proof to attract paying clients, take a look at Acadium's three-month marketing apprenticeship program. We'll match you with a mentor who needs copywriting help. They'll work with you as you practice your copywriting chops in a real business.
For 10 hours a week, you'll pick up knowledge relevant to your field. Because you're working for a real business, you'll have measurable results as you apply your skills in real-world scenarios. Moreover, you'll build a portfolio of work samples, network with potential clients, and earn a certificate you can put on your resume or CV, video resume, LinkedIn profile, and website.
Want to learn more about freelance copywriting before diving into it? Then let's start with defining what freelance copywriters do.
What does a freelance copywriter do?

Copywriters help sell products, experiences, and services. They write copy that persuades audiences with actionable and engaging text. In addition, effective copy stokes interest with a glance. Above all, they convert readers or viewers into buyers with urgent calls to action that answer why they want the goods now.
So what makes copywriters different from content writers?
Copywriters and content writers differ by the purpose of the content they create. Copywriters write to sell, while content writers craft works that inform, entertain, and instruct their audience.
While content writers produce blogs posts, SEO articles, newsletters, and e-books, copywriters write:
Online and offline ads

Commercial and promo scripts, jingles

Social media posts

Slugs and taglines

Brochures and catalogs

Website copy

Direct mail packages

Email campaigns

Landing and sales pages
Product listings on e-commerce sites
Software/application listings in app stores
Copywriters may also be tasked with preparing press releases, white papers, and video and webinar scripts. In other words, copywriters write anything that compels the audience to take action, such as by becoming leads or customers.
You won't need to feel overwhelmed starting out.  That's because Acadium will match you with vetted clients that need your expertise. You don't need to worry about spending most of your time hustling to find clients. Instead, you can focus on doing what you love to do: writing copy that sells.
Rest assured, there's no shortage of companies that need copywriters. Indeed, brick-and-mortar businesses need help transitioning to online storefronts. And more than ever, solopreneurs, start-ups, and even multinationals are on the hunt for copywriters that can take them to the next level.
But if you're switching from a different career or writing discipline, you'll need to know what skills you need to succeed as a freelance copywriter.
What skills do you need to be a freelance copywriter?
You need more than a great to perfect grasp of spelling, grammar, punctuation, and a broad vocabulary. You need to write persuasive copy to get copywriting clients. An effective call to action converts traffic into customers and builds your reputation among clients.
You'll also need to learn how to:
Connect emotions to experiences, products, and services
It's not enough to grab the audience's attention. Your copy needs to evoke emotions. After all, emotions influence spending habits. Harvard Business School professor Gerald Zaltman even says consumers "don't even look at alternatives" if they find a brand they like!
That means knowing what emotions the audience wants to feel and being able to empathize with them. Do they want to stand out, feel some thrill, or have a sense of belonging? If you know your audience, you'll know how to write a call to action that sparks interest with promises of solutions. After all, what can make customers happier than having your product relieve them of their problems and boost their confidence?
Compelling copywriting facilitates buyers' journey through the sales process. Clean and concise copy improves understanding of the product and what it can do for customers. And in the case of websites, simple copy guides customers to purchase. 
Adhere to brand voice and style
Want to retain clients? Learn how to write like them!
Clients aren't just hiring you for your ability to write. They want freelance copywriters who can sound like them. Established brands and companies want freelancers who'll help further cement their identity.
Style guides carry over. You're one step ahead if you're familiar with the Associated Press Stylebook or the Chicago Manual of Style. Companies often follow these guides to a letter, with a few in-house distinctions.
Of course, you'll also need to quickly adapt to brand style guides. Some clients prefer casual language in their copy, while others want to sound professional across the board. Be a quick study to gain your client's trust.
Improve your communication and research skills
Keeping up with trends helps you stay relevant. If you know what is popular and what businesses want, you can adapt to their needs. For example, health and beauty companies might want to release more white papers, or local governments might want eye-catching copy for a campaign. You can adjust your portfolio accordingly and get more jobs that way.
Good research will also help you write better. Reading about copywriting will help your copy stay fresh and up-to-date. Equally important is building a database where you can easily pull sources from. Likewise, you'll have reliable information that will get you up to speed with subjects you're not familiar with. Most of all, you need to know how to research the audience you're writing for, as well as the competition.
Lastly, knowing how to communicate will take your career to the next level. Knowing how to talk to clients, mentors, and peers is crucial for finding recurring work. Establishing a positive rapport also encourages clients to give clear briefs and instructional feedback. It will also help you set realistic deadlines and straighten up financial matters.
Nurture self-improvement
The "free" part of freelance copywriter means having discipline and diligence. You need to have a sense of responsibility, clear goal-setting, and a capacity for self-improvement. To achieve these, freelance copywriters need to make good use of their time and stick to the age-old mantra of "done is better than perfect."
Developing this part's entirely up to you, but Acadium's free courses will help you with the rest. This 12-module course covers basic marketing skills like email marketing and SEO. You'll learn to do tasks set by CEOs, mentors, and professionals that'll help you gain experience you can apply in the real world.
Having a mentor who can keep you accountable as you develop these skills will also get you ahead of the game. Mentors advise you on how to navigate through tough work situations. They'll also connect you to new opportunities, help craft your career path, and keep you focused.
"Mentoring is a brain to pick, an ear to listen, and a push in the right direction."

John Crosby
Interested in finding a mentor? Start with Acadium's apprenticeships.
How much does a freelance copywriter make a year?
Indeed posits an average base salary of US$28.63 per hour. U.S.-based freelance copywriters are estimated to earn US$66,813 per hour. Those based in Toronto are said to take in US$29.77 per hour, while Vancouverites report a fee of US$25.09 per hour.
Freelancer income also varies per client industry and type of copy. Freelance copywriters can find the best-paying gig among insurance, healthcare, and telecom clients. Additionally, experienced writers rake in the dough with pay-per-click, SEO, and long-form sales page writing.
ZipRecruiter notes the average pay range "varies greatly." Experience, skill level, and location are three of the biggest factors in this variation. For example, clients in New York may pay more than those in Newark because of the difference in their living costs. Veteran freelancers may have a steadier client base and less dry periods than newbies.
In fact, some vets even make six figures a year!
One such case is Jacob McMillen, whose stairway to $200K was paved with persuasive writing. Another is Carol Tice. From business writing, they switched to marketing, and ended writing books on how to become a highly-paid copywriter. Then there's David Feldman, a financial analyst turned freelance copywriter who now makes over $100,000 annually.

Pros and cons of a freelance copywriter career
As you can guess, the free in freelance means you're not held to traditional standards. You set your hours, choose clients, and the type of copy you'll work on. You're also free to choose the kind of training on your docket.
There's no set limit on your earnings either. Your potential earnings scale with the number of projects you take on and how much you charge for your time. If you have another business, you can multiply your income without detriment to your writing career.

Furthermore, your career path and progression are tailor-made to your skills and interests. Feel like SEO optimization is your jam? Want to cater to creatives? Go ahead—it's all up to you.

And that's the big con of this career: everything is on you. From diversification, training, quality of work, and workload, you manage everything.
Having complete autonomy also means that you're running a business—and you're the main commodity. Staying on clients' radars means constant marketing. Tracking successful projects and having them on your portfolio is also crucial for getting work. Then, you need to keep a scrupulous financial record to avoid tax and financial woes.
Speaking of finances—you have to prepare for dry months. Any freelancer can tell you that it's inevitable. In fact, even veterans get caught up in the market's unpredictability. The best freelancers maximize this downtime by updating their portfolio and rates, taking courses, and planning their future finances.
Here's a quick list of the pros and cons of freelance copywriting:
Pros:
Pick your hours, clients, and projects
Choose your own courses and training
Know where your money comes from and where it goes
Reputation runs on own efforts
Cons:
Labor- and research-intensive, everything on your shoulders
Finding a niche to thrive in
Your services form a business, and all that it entails
Constant-self promotion
We said it during the skills section, and we'll say it again here: The kind of people who thrive in this career are disciplined, communicative, and able to set—and stick—to their goals.
How do I become a freelance copywriter with no experience?
By now, you know the basics of freelance copywriting. You know what copywriting is, how much you can make, and what the pros and cons are. The next step is figuring out what to do with all this information.

Finding a trustworthy site that offers free or paid courses needed for your field is a first. Earning certificates from these courses also endorses your skills as real and valuable. Potential clients are also more likely to hire you when they see your credentials on gig portals, or on your CV.
Work remotely with a mentor through a three-month apprenticeship for trackable, legitimate work results, and references. You'll learn from experts in the industry and gain practical experience that'll launch your career. All that real-world experience will reflect in your CV, portfolio, and LinkedIn profile through an accredited certificate.

Once you go through enough apprenticeships—or gain similar experience elsewhere—you can apply to Acadium's freelance market. Feast-and-famine cycles will be a thing of the past as Acadium matches you with clients who need your skills and only take 10% from each job. You'll skip the back-breaking labor of finding projects and focus on your new venture: copywriting.
Freelancing Marketplace
We'll get clients for you
Join the Acadium freelancing marketplace and we'll match you with clients who are looking for your expertise. That way, you can focus on doing what you love most: copywriting.
Five years in journalism, two in proofreading, and eight in freelance ghostwriting. Creating content that's entertaining, informative, and actionable shapes my writing. When not scrutinizing my copy, I'm likely watching hockey.
Top Marketing Webinars for Digital Marketers in 2023

By attending these webinars, you will have the opportunity to learn from industry leaders, gain insider knowledge, and stay ahead of the competition.

9 Types of Digital Marketing to Choose From in 2023

Digital marketing is a dynamic field that offers diverse career opportunities. From search engine optimization to social media marketing, there are many specializations to explore. Whether you're just starting out or looking to switch careers, this guide will help you find your ideal digital marketing niche.


Subscribe to our newsletter for digital marketing resources
Become a better marketer with our digital marketing resources and tips shared weekly in your inbox.

Build your marketing career for free or find marketing talent on any budget — fully remote.