"I Hate Social Media! (But I Need It for Business)"
"I hate social media!" is a common sentiment among business owners. But you need social media to reach your market and promote your products and services. In this post, we have plenty of ideas for you to minimize social media and still get results.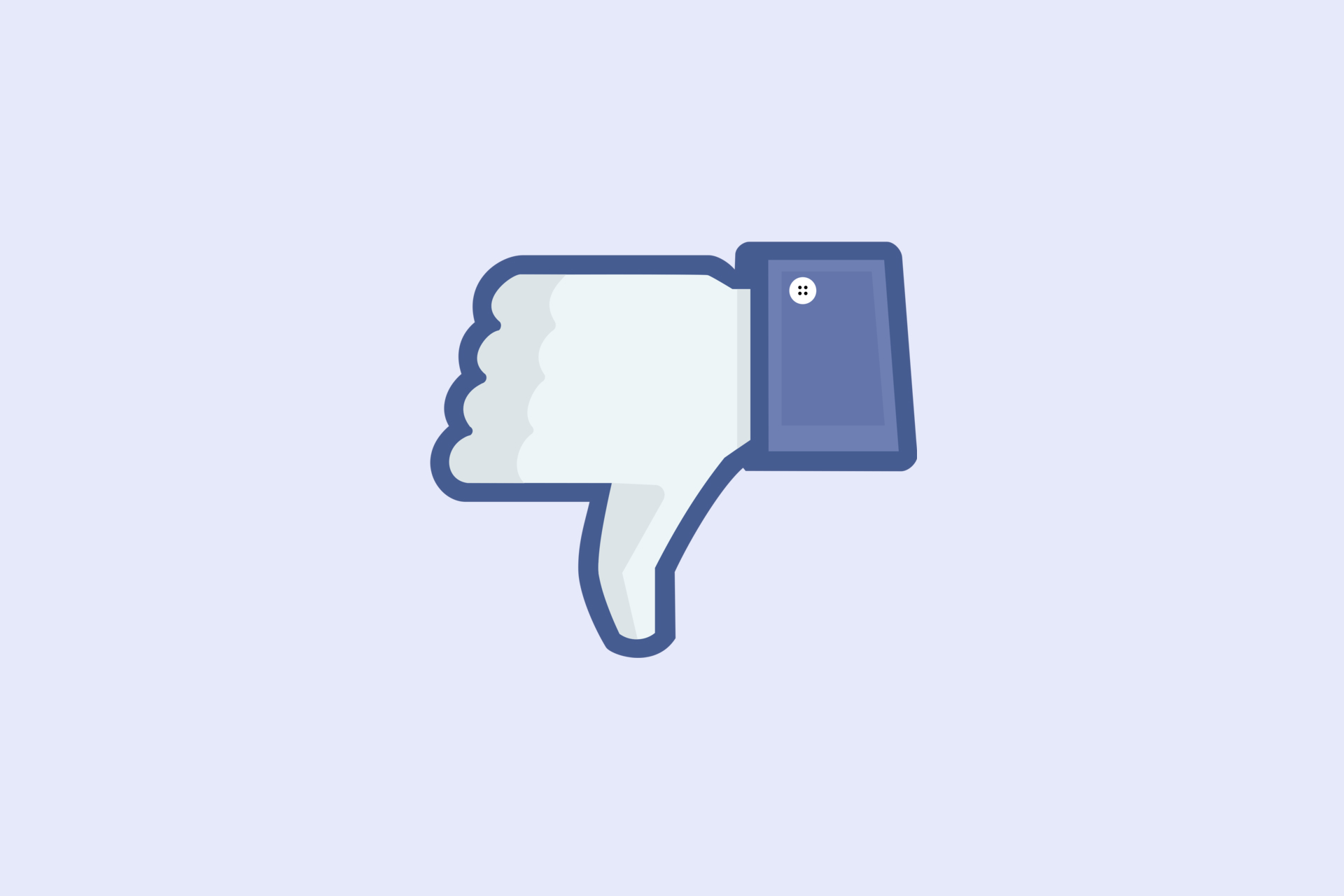 "I hate social media but I can't stop using it because of my business!"
I hear this from a lot of business owners.
They hate going on Facebook … but they get a lot of leads and prospects there.
Can you relate?
The reason is simple: Social media marketing works and the cost to reach an audience on social media is much lower than in traditional media.
A data analyst from an e-commerce company once told me that running Facebook ads was like "printing money."
And you don't even have to pay to reach an audience and make sales. A business coach I know gets all of her clients from Facebook and makes six figures a year doing so—all through organic posting.
This is why some business owners and marketers find themselves neck-deep in social media even if they hate social media culture.
If you're one of those who'd prefer to skip the social media scene but you need the platforms to get leads and sales, what's the solution?
Do you just have to tough it out?
Read on, because I've got plenty of ideas for you.
First, let's address some of the myths and misconceptions that may be making the situation worse than it has to be.
Top Myths Entrepreneurs Have About Social Media Marketing
Let's take a step back and look at the misconceptions you may have about social media marketing. These assumptions may be causing you to dislike social media or to have a negative experience with them. By clearing these up, you may feel better about getting social.
Myth 1. You only get results if you spend all your time on social media
It's true that social media can be a time suck. You watch a video on YouTube about a topic you want to learn more about. When the video ends, YouTube recommends a related video and it looks equally interesting, so you watch that, too. When that's over, you see yet another intriguing video.
Before you know it, two hours have passed!
Social media can be a rabbit hole, and if you're not careful, you can truly waste a ton of your precious time on it.
But it doesn't have to be that way. There are ways for you to effectively promote your products or services on social media, without spending a lot of time on it. We'll get to those specific strategies later.
Meantime, let's talk about…
Myth 2. You must "friend" everyone who connects with you
Another myth is that you have to connect with everyone on these social media platforms. I've "met" creepy and sketchy characters even on LinkedIn, which is supposed to be the most professional social platform. And so I understand why the idea of "friend-ing" everyone would be a huge turn-off.
Fortunately, that's not necessary at all. Yes, the size of your network does affect your success on social media. Generally speaking, the bigger your network, the more reach, and influence you have.
Nevertheless, you can and should be selective with the people you connect with. Not everyone is going to be your ideal customer or client, after all. And even if it's just your "spidey senses" telling you something's off with a person, you're completely free to disengage and even block them from your account.
Myth 3. You have to share your personal life
Another common misconception about social media is that you have to bare your soul to the world and share the most personal stuff. If you look at how other people behave, it's easy to come to this conclusion. I've seen everything from birth photos to sports injuries to live-streamed revelations of deep, dark secrets.
But just because other people over-share on social media doesn't mean you have to. It's your social media account; you can do what you want to.
You can get as personal as you want to. Or not. Some folks stick to business-related topics 99% of the time and still get good results. It's enough to be yourself and show your face and your "natural habitat" occasionally.
For example, I've worked with business owners who've had babies. Naturally, they wanted to share the good news with their audience. (Besides, if you've been doing marketing for any period of time, you know that the most compelling images are those of babies and pets.)
But at the same time, they didn't want to sacrifice their baby's privacy or exploit them. After all, newborns don't have the ability to either give or withhold their consent.
The fix was easy (this is something I picked up while working in UNICEF when we had to protect the identity of children who've been abused): Take photos and videos from creative angles that don't reveal the baby's identity.
This is just one example of how you get to control exactly how much—or how little—of your personal life you want to reveal on social media.
"[Social media] doesn't make decisions for you. It doesn't take away your free will or force you to do anything you don't want to do."
– Natalie Zfat, Social media entrepreneur
With those social media myths out of the way, I hope you're starting to feel better about having to use social media to market your business. Now, we can focus on …
Myth 4. You have to respond to every comment or message within seconds
Absolutely not! If you don't respond immediately, your brand is not going to suffer. Moreover, on most social platforms, you have the option of setting up automated responses to direct messages.
Also, if you receive messages during off-business hours, you can always use the automated message feature to inform customers that you will respond to queries and requests in X business days.
As for the comments on your posts, it is not necessary to reply to all of them by yourself, you can take the help of a social media assistant to do that.
Myth 5. Social media doesn't bring sales
Social media might appear to be just a medium to connect with others, but that's not true in today's world.
Social media, if used correctly, can be a great tool for building and maintaining consistent sales for your business. All it takes is to implement the right tactics to integrate social media into your sales strategy.
This brings us to our next section …
What it really takes to get results from social media  marketing
The question then is, what does it really take to get results from social media?
Below are some of the fundamental principles for social media success.
1. Presence
"Eighty percent of success is showing up," Woody Allen famously said.
This applies to social media marketing as well. A huge part of the value of being social is to be present and "show up," especially when potential customers look for you or your product on a particular platform.
Why is this important? Because 54% of social media users go on social media to research products. For example, some people go straight to YouTube, rather than Google, to find reviews of a particular product.
They want to know more about the people behind the brand. They want to know if you share the same values, and then they decide if you're a business they want to support.
2. Quality vs quantity
As with most (or all?) things in life, quality counts more than quantity. When it comes to social media marketing, the size of your reach is less important than reaching the right people.
The same is true for the content you post. It's better to strive to provide high-quality content than to simply churn out a lot of average content. Focus on delivering value rather than just blasting out as much content as possible.
3. Consistency
Consistency is another important element of successful social media marketing. This covers three areas: timing, content, and tone.
In terms of timing, it pays to have a consistent cadence. You can't show up only when you feel like it. Decide on a publication schedule you can realistically keep up. You may have to post more frequently when you have special events or promos, but at other times, followers should know when they can hear from you. In other words, avoid ghosting your social media followers!
Consistency of content means having a common theme throughout your social media posts. Put together your brand's content strategy and ensure that every single piece of content you post and reshare is aligned with them.
Finally, strive for consistency in the tone, personality, and image of your posts. Prepare a positioning strategy for your brand, if you haven't done so already. This helps remind you and your team members how to stay on-brand in all the ways you communicate—including social media. Alternatively, you can use pre-made social media templates for consistency that will save you tons of time and effort.
At this point, do you still hate social media and want to avoid it as much as humanly possible?
All right then, let's get to the good stuff!
How to be social without being on social media
We've established two absolute truths: (1) You absolutely hate social media; and (2) You absolutely need to use social media to market your business.
Take heart, because your business can still be social and at the same time minimize the time and energy you spend on social media. Here are some ideas for you:
1. Focus on only one platform
If you're doing all the social media marketing yourself, then the best way to maximize your bandwidth is to focus on only one social media platform. Your business can—and should—have profiles on the top social media platforms, but you don't need to be creating original content for all of them.
Which social media platform should you focus on? The one where your ideal customers are hanging out. Concentrate on building a following and engaging with the community there. Use that platform, not just for exposure, but also to know the pulse of your audience.
When you have the resources to do more social media marketing, then you can slowly increase your engagement on other platforms.
2. Delegate, delegate, delegate
This solution will bring you the most relief: stop doing all the social media stuff yourself! You can delegate almost all social media marketing activities, including:
Writing social media posts
Repurposing your existing content into social posts
Creating images
Scheduling and posting content
Triaging private messages to decide which ones you want or need to respond to personally
Responding to customer service-type comments and messages
Community management/moderation
If you have the means, you can hire a social media assistant, freelancer, or marketing agency to do all that and more for you. But if budget is a constraint, the most cost-effective way to get marketing help is by working with a social media apprentice on Acadium.
A happy mentor shared that their apprentice has helped their social media following to grow by 300% month over month:
View this post on Instagram
Many Acadium students are digital natives who are familiar with various social media platforms. They're full of fresh and creative ideas and can breathe new life into your social media presence.
"I sent 3 Facebook ads to my apprentice to set up and test out. I also told him that he could come up with a couple of his own ads to try for my freebie. Guess what … his ad and graphic performed better than the ones that I and a marketing expert came up with!"
– Tami Jaffe, success coach at Tami Jaffe Coaching
One thing you may not wish to delegate is responding to private messages from warm leads and prospects. If you close sales through messaging, you may want to keep doing this yourself. But if you'd rather not, this is something you can delegate to a sales representative.
3. Save time with technology
In this day and age, there's an app for everything—including social media. Whatever you think you need to streamline your social media work process, an app probably already exists that does it.
There are two main types of social media applications:
Cross-platform social media schedulers. These applications publish your posts on a schedule you specify. They can also publish posts on several social media accounts, giving the perception that you're everywhere, all at the same time. Examples of social media scheduling apps include Buffer and HootSuite.
AI-powered content repurpose. These applications let you create one piece of content, such as a blog post, and then create dozens of social media posts from it. An example is Missinglettr. It takes your blog post and then automagically creates social posts out of it. It then also schedules those posts to get published up to months into the future.
4. Set boundaries
Lastly, the most important way to insulate yourself from social media is by setting clear boundaries. And by boundaries, I mean:
Decide how much personal stuff, if any, you want to share: Will you talk about your spouse/partner and family? Travels? Health? There's no one correct answer. There's only the answer that's right for you. You get to decide just how much you want to share.
Turn off push notifications: Switch off notifications to your email, desktop, or mobile device—unless you do want to get pinged every time someone interacts with you on social media.
Set a timer: Decide how much time you want to spend doing social media marketing every day. Again, whether it's 15 minutes or one hour, it's completely up to you. When it's "social time," set a timer on your phone or computer. When it goes off, close the social media platform you're on, and move to the next item on your to-do list or calendar.
You can hate social media and still get results
You can get spectacular results from social media, even if you hate social media and would rather have nothing to do with it.
You can do the bare minimum yourself by delegating most social media activities because these tend to be low-value tasks. It's possible to get marketing help no matter what your budget is. An excellent option is to get a social media apprentice.
You'll invest up to a maximum of two hours per week mentoring and training your apprentice on your brand's messaging and style, as well as your work process. But as many of our mentors discover, this is time well spent. It pays off, not just by helping you achieve your marketing goals, but also by insulating you from that phenomenon you can't live with and can't live without: social media.
Find your social media apprentice today.
"Having a place to meet apprentices and supported inside a structure like this has made interns a possibility for my small business. I just could manage to put it all together before. But with this process, I was able to find great talent and then have great success together!"
– Sophia Hoffer-Perkins via Trustpilot, Sophiawiseone.com
Editor's Note: This article was originally published in July 2021. It was updated in May 2022 by Alisha Sharma, Content Manager at Acadium.
Lexi Rodrigo is the former Content Manager at Acadium. As a marketing and communications professional and course creator, she helps remarkable brands get seen, heard, and known. She has been a digital marketer and copywriter since 2008. She's also the co-author of "Blog Post Ideas: 21 Proven Ways to Create Compelling Content and Kiss Writer's Block Goodbye." When she's not reading or writing, Lexi bakes bread, grows food, and takes long walks. Connect with Lexi on LinkedIn.
Business Growth, Career Prep

What is an SEO landing page & How to Build One? [Step-by-Step Guide]

Learn the ins and outs of SEO landing pages and how to build one with our step-by-step guide. Discover the key elements and best practices for creating a high-performing landing page that drives conversions and improves your search engine rankings.

Introduction to Transactional Emails in Email Marketing

Have you ever heard about transactional emails? Do you know they are different from marketing emails? This article is your complete guide to transactional email definition and best practices to send such emails. We have also shared real-life transactional email examples for better understanding.


Subscribe to our newsletter for digital marketing resources
Become a better marketer with our digital marketing resources and tips shared weekly in your inbox.

Build your marketing career for free or find marketing talent on any budget — fully remote.