Introducing: Acadium Plus
The Acadium experience with formalized learning, structured curriculum/modules, access to industry experts, job opportunities, hiring partners, a certificate and accelerated outcomes.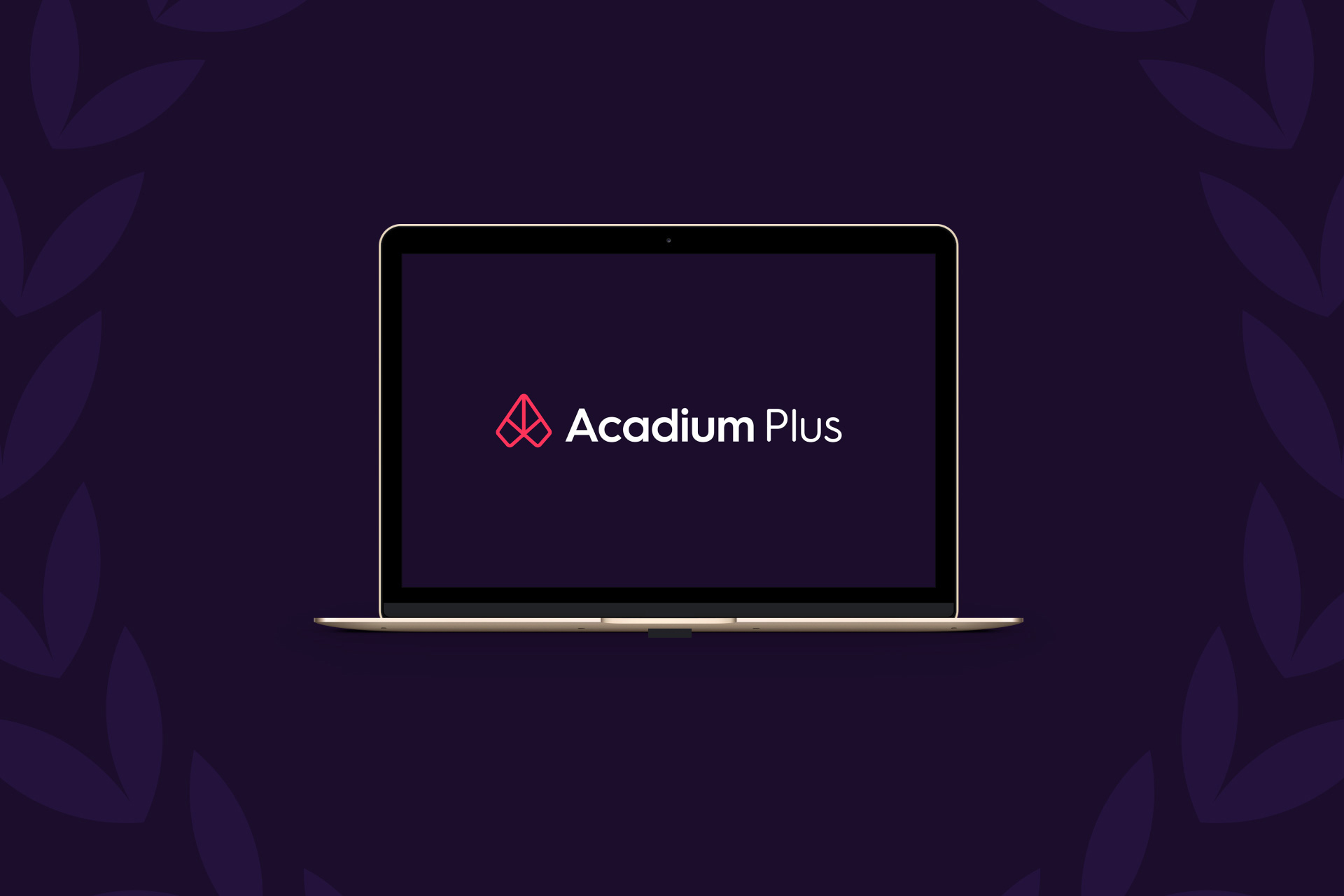 Hello Acadium world! This is Vik and Erik from the Acadium Plus (formerly Accelerator) team here to share some very very EXCITING news with you all. We've had so much fun growing the Acadium Plus (formerly Accelerator) program and helping students get hired, that we wanted to open up the program to more students. Today, we get to do that! First off, you'll notice that our tuition is much more affordable, allowing more students to achieve success without breaking the bank. Second, we are opening the program to students globally! While we can't offer the income-sharing agreement outside the US, we're keen to let amazing, highly motivated students around the world join the best digital marketing training program on the planet, via affordable upfront or monthly payments. At this point, you might be wondering, why the rebrand? What's new? Why is everyone so excited about Acadium Plus? Take a read below!
What is Acadium Plus?
Acadium Plus is an 8-month program built by digital marketing experts and industry-leading hiring managers to get you career-ready as quickly as possible via in-demand skills training.
You will initially have a one-on-one with your instructor Erik Harbison (ex CMO @ Aweber, VP of Marketing @ eBay) to determine where you are today, what your goals are, and how to achieve those goals with pre-scheduled check-ins over the next 8 months to ensure accountability. Having one-to-one interactions with a digital marketing expert lets you to determine what kind of digital marketing (Paid media, content marketing, chatbots, etc.) and what kind of work environment (Agency, ecommerce, freelancing) would be best for you.
"When I was starting out my career, I wish I had access to industry experts to help avoid a lot of the mistakes I made early on. I would've gotten to where I am now faster and been able to get things right from day one. That's why I'm so excited about Acadium Plus." – Erik Harbison
What makes Acadium Plus so special?
Live sessions: Acadium plus is more than just reading modules. Every session is live, led by Erik, who has been a hiring-manager/CMO/VP at AWeber, eBay after starting and selling his own agency. You'll join him and other students on Zoom several times a week. You'll learn about every channel along with strategies and tactics. All sessions are recorded so you can watch them back later.
Assignments: Part of Acadium Plus, incorporates homework to ensure learning and knowledge translates into marketable skills. There are real-world hands-on assignments you'll have to do on topics such as persona development, creating a marketing plan, building a chatbot, and using Google Analytics to analyze data and answer questions about it.
Simulations: Another opportunity that sets Acadium Plus apart is the opportunity to gain experience in a simulated environment. There are simulation tools called Mimic Pro and Mimic Social that put you in a real-world situation and let you compete against classmates to run paid search and paid social ads. You get to see what works and what didn't, can make adjustments to your budget and to your strategy, and see how you did compared to others.
Mentoring: Every week or 2 you'll have one-on-one calls with Erik, who will keep you on track and help give you advice – from day one to eternity, even after you land a job. Erik holds an invaluable amount of digital marketing knowledge and can help identify the right career path for you from day one, and help you land your first role.
Community: There is a Slack workspace dedicated to the Acadium Plus program exclusively. Each cohort has its own channel, but there are many other general channels that span across all cohorts for job opportunities, apprenticeship opportunities, specific subjects, teaching, connection topics, and more. There have been talent contests and regular have happy hours where students play games and can interact with people in other previous and later cohorts. Many alumni come back to hire Acadium Plus students as well!
Industry professionals: Erik brings in people he has worked with in the past or people he knows are knowledgeable practicing professionals as guest speakers. These speakers are all open to connecting on LinkedIn, and have been invaluable for asking questions on whatever they do: SEO, PPC, copywriting, and more. All cohorts are invited to these sessions, and to chat with speakers after the live sessions. Speakers in the past have been agency founders, e-commerce founders, and digital marketing managers from companies such as Shopify, Facebook, Paypal, eBay, Tinuity, Accenture, and others!
Personal Branding: As part of the program, you'll redo your resume, redo your LinkedIn profile, and build a personal brand website with help from guides, digital marketing experts, and hiring managers. You'll start to build a portfolio once you complete the major assignments and be able to add in the work you've done in apprenticeships. Every single component of Acadium Plus is designed to be used to help you not only gain skills but also market yourself.
Job Assistance: Whenever you have an interview, test, or application you want to nail, you have the opportunity to schedule mock interviews with Erik or Vik, who will give you great advice on how to approach each interview. They really spend the time looking at the job description and helping you position yourself for success in the best way possible.
Matching Assistance: You'll stand out with an Acadium Plus icon on your student profile, which signals to mentors you are trained, motivated, and verified. The team at Acadium Plus also helps ensure that you find a match with the right skills and personality to optimize your learning experience.
Resources: Worksheets, interview guides, notes, swipe files, and more. These are all things you won't have access if you're just an apprentice — and that helps drive outcomes that get you paid!
Thanks for reading! Learn more about Acadium Plus and sign up for the next cohort by visiting https://acadium.com/acadium-plus/. Hope to you see your application soon!
9 Types of Digital Marketing to Choose From in 2023

Digital marketing is a dynamic field that offers diverse career opportunities. From search engine optimization to social media marketing, there are many specializations to explore. Whether you're just starting out or looking to switch careers, this guide will help you find your ideal digital marketing niche.

Meet Acadium Plus: The Program to Help You Secure the Right Marketing Role

Take your digital marketing career to the next level with Acadium Plus. Whether you're a total novice, or you've already completed an Acadium apprenticeship, Acadium Plus will make sure you're fully equipped to get out there and land your dream digital marketing job.


Subscribe to our newsletter for digital marketing resources
Become a better marketer with our digital marketing resources and tips shared weekly in your inbox.

Build your marketing career for free or find marketing talent on any budget — fully remote.