How to Create an Impressive Online Marketing Portfolio (Even with No Experience)
If you're serious about launching a marketing career, then you need a marketing portfolio. You can use it to showcase your best work and glowing reviews from people you've worked with before. Read on to discover how you can create an online marketing portfolio that wows—no matter what your experience level.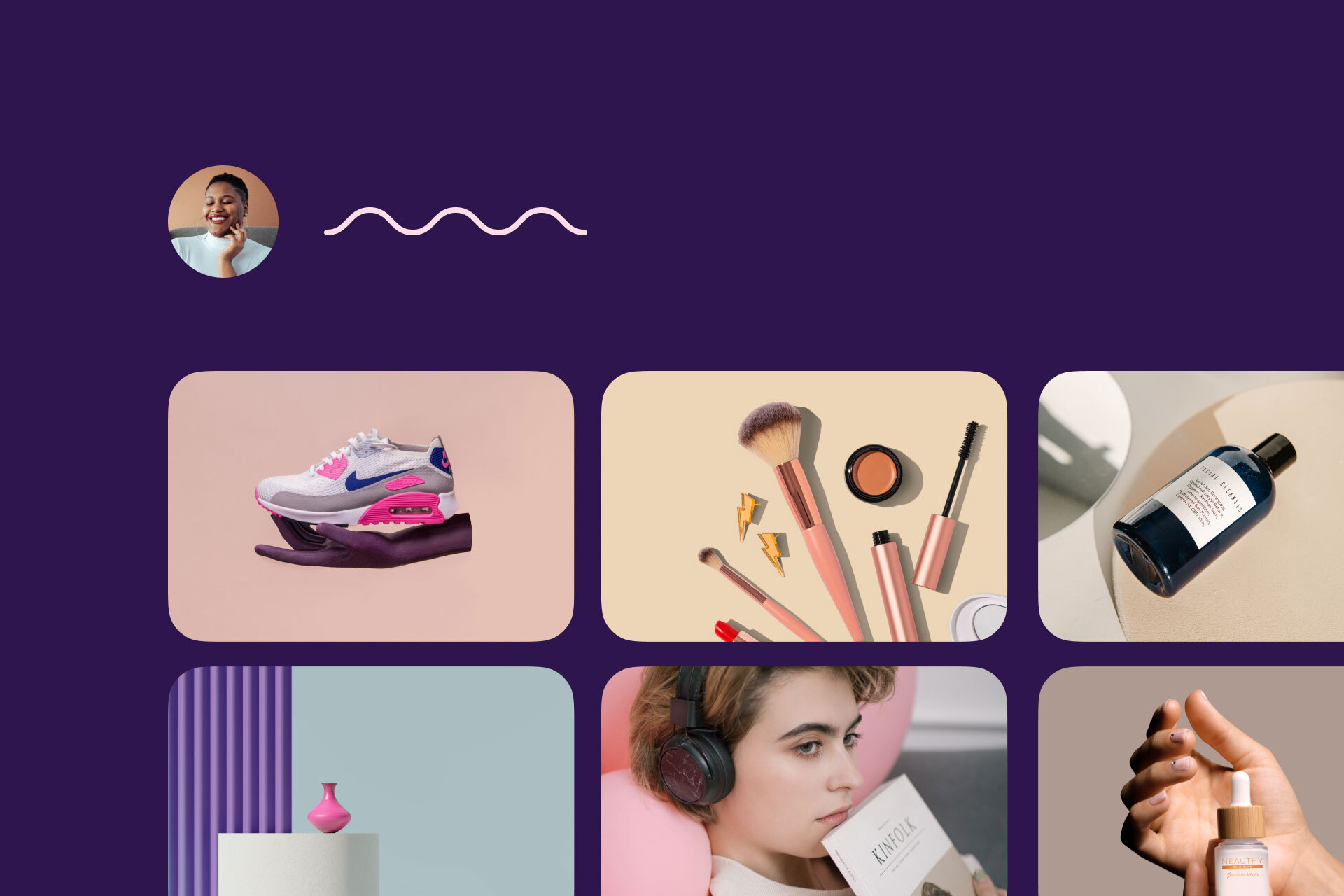 A marketing portfolio isn't just for artists, photographers, and other creative professionals anymore.
If you're looking to launch—or grow—a career in digital marketing, then you need an online marketing portfolio, too.
It's what you use to show potential employers and clients what you're capable of doing. Whether you're specializing in copywriting, social media, email marketing, or any other area of digital marketing, there's always something you can show them to support your job application or project proposal.
So if you're wondering, "Do I need a portfolio for marketing jobs?," the answer is a resounding "Yes!"
How to make a digital marketing portfolio?
The answer to this question has two parts.
The first is what to include in your digital marketing portfolio.
The second part involves what tools you need to build your online digital marketing portfolio.
Let's tackle these two questions one by one.
What to include in your marketing portfolio
The purpose of a marketing portfolio is to showcase your best work in marketing. With that in mind, your online portfolio should have:
1. Work samples
Traditional portfolios contained actual, physical samples of your work. But since we're talking about an online marketing portfolio, what you will include will be samples of your work in digital format. These may take the form of PDFs, digital images, or links to web pages.
The big idea is to provide a visual representation of marketing projects you've worked on.
Because you're in knowledge-based work, you may think your outputs aren't visual enough to include in a portfolio. With creativity, you can figure out a way to visually represent your marketing work.
Here are a few examples of how you might do this, depending on the type of digital marketing work you want to showcase:
Social media
Screenshots of social media posts
Graphs showing an increase in social media followers and/or engagement
Ad creatives
Conversion and cost reports on paid ads
Content Marketing
Links to live blog posts
Screenshots of blog posts, with downloadable PDF of the entire post
Graph of web traffic, page views, or sessions
Copywriting
Links to live web pages
Screenshots of landing pages, with downloadable PDF of the entire page
Before and after screenshots of conversion-optimized landing pages
Video Marketing
Thumbnail images of videos
Graphs of video views and view duration
Email Marketing
Screenshots of emails
Graphs of open rates, clickthrough rates, and conversions per email
Graph of subscriber growth over time
Search Engine Optimization (SEO)
Graph of organic traffic growth over time
Screenshot of keyword strategy
Visualization of an SEO plan, such as a Venn diagram
Influencer Marketing
Collage of influencers you've collaborated with
Collage of influencers' content
Screenshot of influencers' content
… you get the idea!
A note about live links:
Since you're making an online portfolio, it's easy to link to articles, web pages, and even social posts. However, if these pieces of content are on somebody else's platform, then you have no control over them. You never know if the owner decides to archive that post or even sell the website to another owner, who then decides to delete all the old posts. I speak from experience here.
That's why it's always a good idea to export web pages as PDFs and to take screenshots of them. That way, you have documentary evidence of your work, no matter what happens to the site where it was originally published.
2. Context
It's not enough to show samples of your work. You must also provide the context for each one. You'll want to cover:
What was the project about?
What marketing challenges did you face?
What were the goals of the project?
What was your role in the project?
What specific tasks or activities did you do?
This shouldn't be very long. In fact, keep it concise and easy to scan through. Use bullet points, just like I did 😉
3. Results
Finally, your online marketing portfolio should indicate what results you achieved in each project.
Did you reach your marketing goals? As always, use specific numbers. They give your portfolio more credibility, and specificity is always more persuasive than ambiguity.
But what if you're just starting out? How do you create a marketing portfolio with no experience?
How to create a marketing portfolio with no experience?
If you're just starting out in digital marketing, you may think you don't have anything to put on your online portfolio. Don't despair. You may have more assets to work on than you realize. Consider…
1. Projects you may not think of as "work"
These include school projects and personal projects. Have you done anything in school that's related to digital marketing? If so, then include that in your portfolio. The same thing goes for the social media account or YouTube channel you created for your "little" hobby.
2. Getting marketing experience
Don't wait until you're hired to gain work experience. Even entry-level marketing jobs and internships require some experience. Take matters into your own hands and gain the experience you need. You have many options, including:
Volunteer work. Find volunteer opportunities with nonprofit organizations. Many desperately need someone who's comfortable using today's digital tools and platforms.
Pro bono work. Offer your services to small businesses. You can find them through networking, both in-person and online.
Internships. Apply for internships, especially through your school internship center, or learn how to find a great marketing internship this summer.
Digital marketing apprenticeships. Create a free account on Acadium and connect with potential mentors who are looking for apprentices who are committed to learning.
Watch this video to get a better idea of how Acadium can help you build out your marketing portfolio and launch your digital marketing career:
Now that you know what to include in your online portfolio, the next step is to build the online portfolio.
This brings us to…
Tools to create an online marketing portfolio
There are many free, almost free, and paid tools available for building your marketing portfolio.
Free tools to create an impressive online marketing portfolio:
LinkedIn
Your LinkedIn profile can serve as your online portfolio. Many employers are familiar with it; some ask for the link to your LinkedIn profile when you apply. And it's completely free to use.
Not only do you have the ability to write a compelling headline and description, but you can also post samples of your work. The Featured section of your profile is where you can upload PDFs and image files, as well as links to articles, videos, and other web pages that showcase your work.
Acadium
Another free tool you can use is your Acadium profile. It's completely free to sign up in Acadium and create your profile. Fill it with as many details as possible: bio, tools you're familiar with, educational background, and so on. You can also upload your resume if you wish.
As you complete an apprenticeship and receive feedback from mentors, their star ratings and review of your work is published on your profile, too. Having stellar reviews makes you a very desirable candidate for a marketing job or project.
The best thing about your Acadium profile is that it ranks on Google's search engine results quickly. This means that when potential employers or clients Google your name, your Acadium profile will be one of the first things they'll see!
Almost-free tools to create your online portfolio:
You can also use your own website or blog as your online marketing portfolio. This gives you the advantage of having complete control over the content and design of your portfolio. It's almost more impressive to be able to direct people to your very own website.
The only downside is this involves a small investment. You have to pay for web hosting and domain name registration. You can build your own website for as little as $5 a month. And your first domain name registration is usually included with the web hosting package. It's a tiny investment in your digital marketing career that will pay for itself thousands of times over!
WordPress + web hosting
When it comes to building your own website, WordPress is the go-to content management system.
It's free to use, and many plugins are available so you can do exactly what you want your website to do. And because many of the world's websites are built on WordPress, you'll be developing a skill that employers and clients are looking for.
It does have its downsides. You'll have to keep your website backed up and make sure to update your WordPress installation and plugins—things can break when there's an update.
Other hosting platforms worth trying: Wix, Squarespace
Premium online portfolio:
If you want an online portfolio that's more impressive than a LinkedIn profile, and you're not willing to create and maintain your own website, then you'll want to use a dedicated online portfolio platform.
Mural
One we recommend is Mural. Mural is designed specifically for creatives and knowledge workers to build their online portfolios with. It has a free plan that lets you customize your portfolio and even embed it on other sites.
But for even more robust customization and analytics, consider getting a premium Mural plan.
Now you know what to put in your marketing portfolio, and you know which tools you can use to publish your portfolio online.
It's time to build your portfolio by working on real-world marketing projects. Join the Acadium marketplace today. After completing tasks and apprenticeships, you'll have plenty of work samples to create a marketing portfolio that wows.
Editor's Note: This article was originally published in July 2021. It was updated in May 2022 by Alisha Sharma, Content Manager at Acadium.
Lexi Rodrigo is the former Content Manager at Acadium. As a marketing and communications professional and course creator, she helps remarkable brands get seen, heard, and known. She has been a digital marketer and copywriter since 2008. She's also the co-author of "Blog Post Ideas: 21 Proven Ways to Create Compelling Content and Kiss Writer's Block Goodbye." When she's not reading or writing, Lexi bakes bread, grows food, and takes long walks. Connect with Lexi on LinkedIn.
Top Marketing Webinars for Digital Marketers in 2023

By attending these webinars, you will have the opportunity to learn from industry leaders, gain insider knowledge, and stay ahead of the competition.

9 Types of Digital Marketing to Choose From in 2023

Digital marketing is a dynamic field that offers diverse career opportunities. From search engine optimization to social media marketing, there are many specializations to explore. Whether you're just starting out or looking to switch careers, this guide will help you find your ideal digital marketing niche.


Subscribe to our newsletter for digital marketing resources
Become a better marketer with our digital marketing resources and tips shared weekly in your inbox.

Build your marketing career for free or find marketing talent on any budget — fully remote.