10 Engaging Questions to Ask in an Internship Interview +[What Not to Ask]
An internship interview is a chance to build a rapport with the hiring manager and show your genuine interest in the job by asking interesting and engaging questions. Let's look at ten such good internship interview questions to ask, followed by bonus interview tips.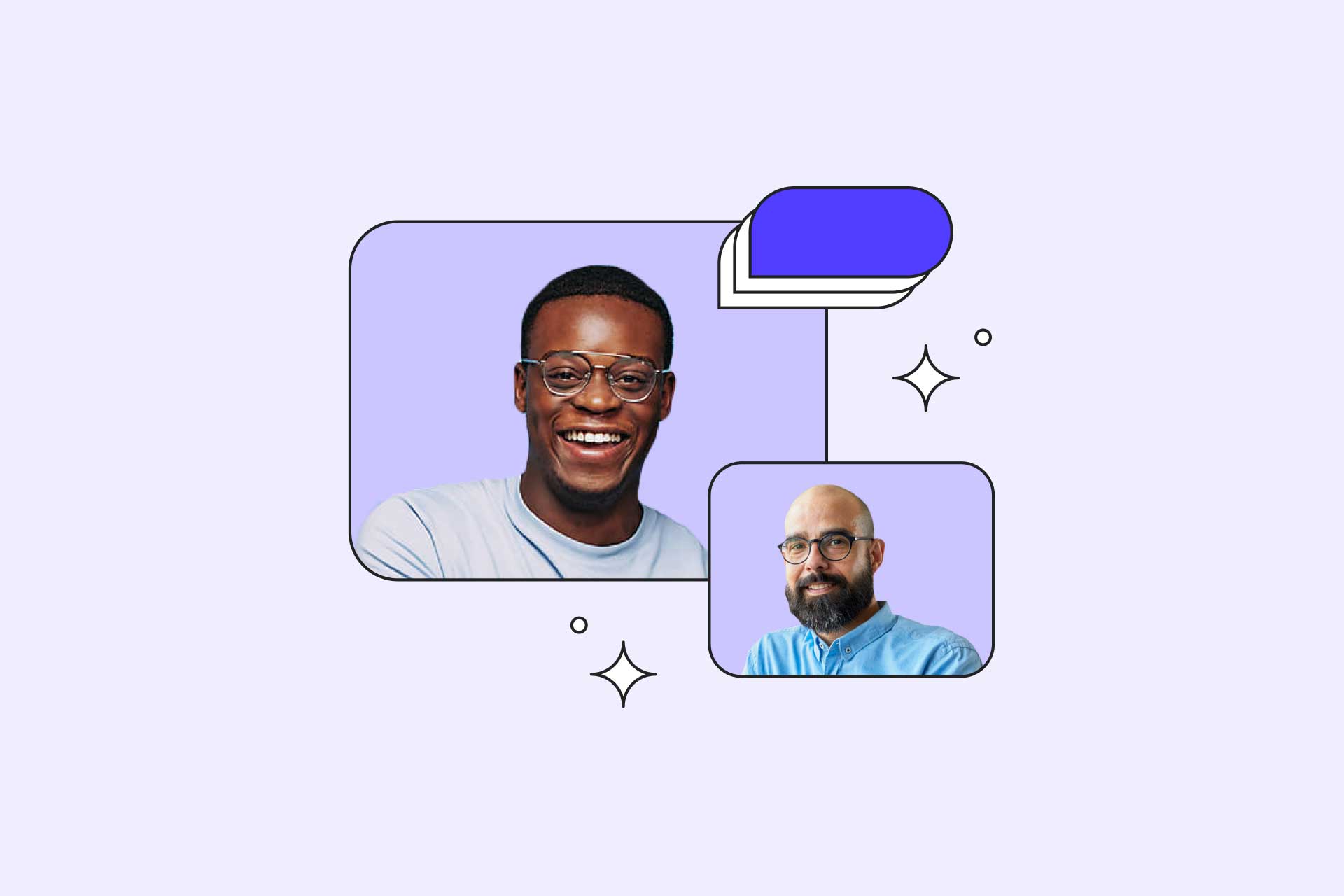 An internship or an apprenticeship marks the beginning of your professional career. It opens up growth avenues and helps you build professional connections that can last a lifetime.
So start on a sweet note and do not shy away from showing off your research, dedication, and interview preparation by asking interview questions that are relevant to the company and job role.
In this blog post, we will go over 10 good questions to ask during an internship interview that will help you build a rapport with your hiring manager, create a positive impression, and learn if the internship is the right fit for you. Plus, we will also give you bonus tips on what NOT to ask in an internship interview, followed by some general but highly effective interview tips.
But before we move over to the questions, know that these questions are also valid in case you are applying for an apprenticeship instead of an internship. An apprenticeship can take you steps ahead in your professional career as compared to an internship because apprentices learn through practical tasks while working closely with a mentor.
Acadium Apprenticeships
Stand out among entry-level candidates
Match with a vetted mentor and gain digital marketing work experience for free. Build up your CV and portfolio in 3 months to kickstart your career.
Internship interview questions to ask about the company 
Asking questions about the company will help you learn about the company culture, work environment, goals, and vision of the company.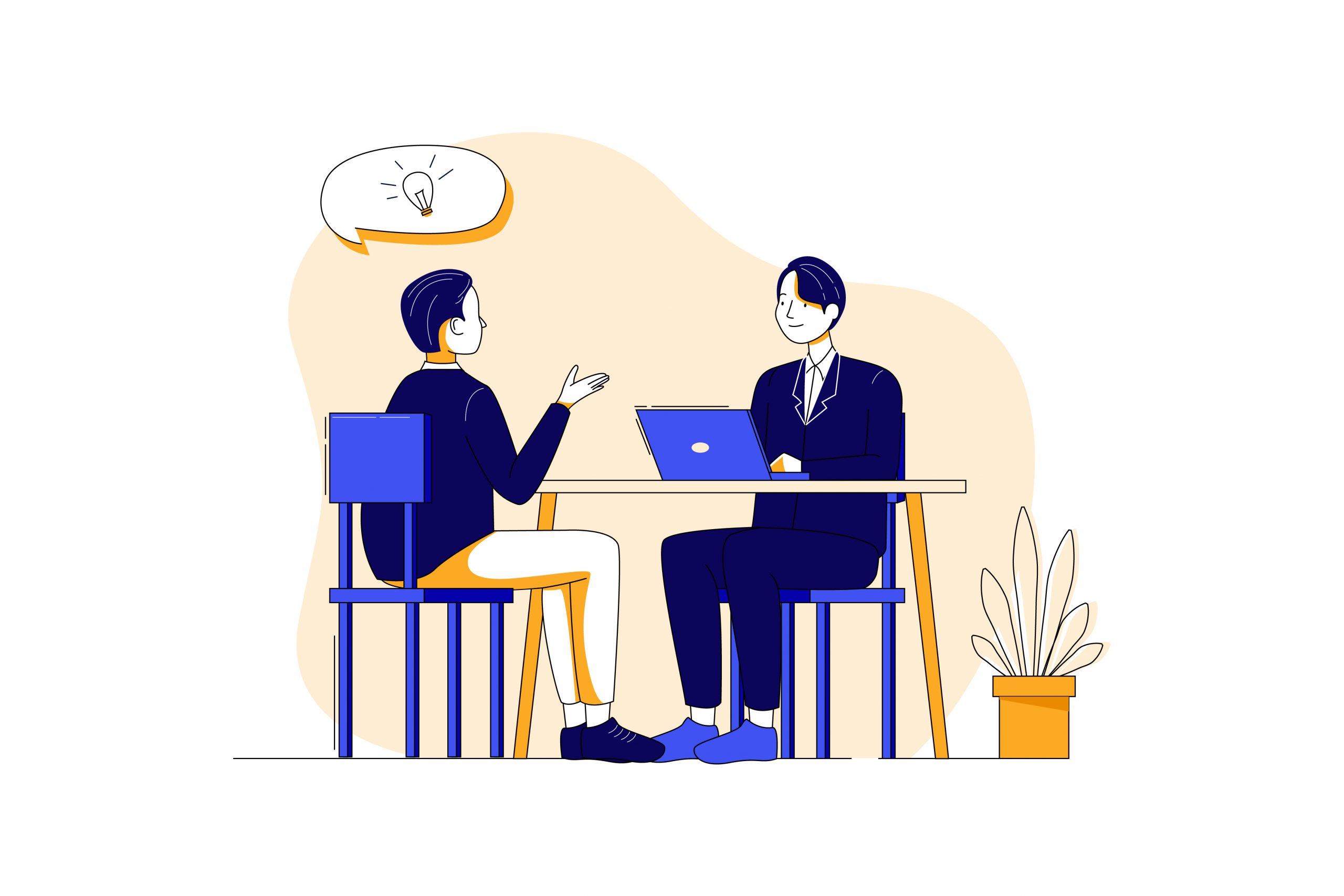 1. Can you give me an insight into the company culture?
Why ask this question?
Company culture is one of the most important factors that determine employee satisfaction and job security. Ask this question to understand how your views and values align with that of the company.
What can you learn from this: 
The answer to this question will help you understand the core values, beliefs, goals, and practices that the company stands by.
At Acadium, for instance, we live by the following 7 values:
Integrity
Care
Curiosity
Tenacity
Discipline
Ambition
Service
Asking this question may also give you a peek into the work environment, work-life balance, and any other benefits or perks that might come along.
2. How do you make sure teammates get a chance to connect and build a rapport since it is a fully remote internship?
Why ask this question?
Working remotely can often lead to feeling distant from the team. Asking this interview question will demonstrate your interest in connecting with other team members and show that you care about maintaining good communication and strong team relationship.
What can you learn from this: 
The answer will help you learn more about the company culture and how strongly the company cares about building a strong support system remotely.
Some examples of connecting with the team remotely are remote team-building activities such as team recognition events, virtual games, friendly challenges, fun workshops, etc. which can help you feel closer to your team and create a feeling of togetherness.
This question can also give you chance to further engage with the interviewer and discuss shared interests.
3. According to you, what is the best thing about working at [Company Name]?
Why ask this question?
To learn what makes employees happy in the organization and see if it is something you can relate to as well.
What can you learn from this: 
This will give you further insight into what day-to-day work life would look like at this company. It will give you a chance to understand what inspires, motivates, and makes the employee proud and happy when it comes to working for this organization.
Internship interview questions about the job role and responsibilities
Asking questions about the job role you applied for will give you an idea of the ins and outs of the responsibilities. At the same time, it will give an impression to your interviewer that you are genuinely interested in working in the particular job role.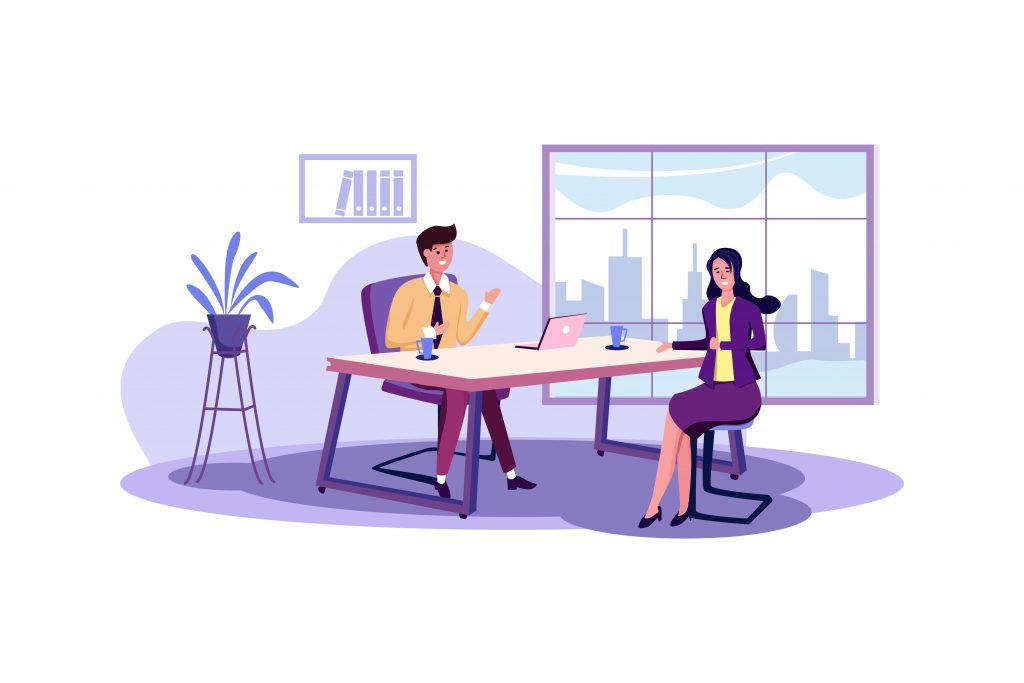 4. What day-to-day duties can I expect in this job role?
Why ask this question?
Well, why not! This is a very important question to ask for you to make an informed decision. While on one hand, it shows the interviewer that you like to be well-prepared in advance, on the other, it will help you understand how well your skills match the expected duties. You will be able to set clear expectations for yourself and move forward with a goal in mind.
What can you learn from this: 
The interviewer will give you a detailed overview of your daily job responsibilities. For instance, if you are applying for the position of a content writer intern, you might learn that you will be expected to write X number of articles on a weekly basis.
He/she will also state what other general duties you will be carrying out. This answer will help you understand what are the desired expectations from you and how realistic those expectations look.
5. What challenges can I expect to face in this role or what challenges were faced by past interns in this position?
Why ask this question?
Every job role entails some challenges and roadblocks. Ask this question to show the interviewer that you don't shy away from difficult situations and like to plan ahead and stay prepared for them.
What can you learn from this: 
Through this question, you will learn some further insights into the job role that you applied for. You will figure out some common challenges faced in this position in the past which will give you a well-rounded understanding of the job role and your work readiness.
6. What are the top three skills that you are looking for in an intern for this position?
Why ask this question?
Most job posts describe a general list of skills required for the position. Asking this question will display that you care about displaying or learning the specific skill set needed for successful job performance. It will also tell the employer that you are eager to develop or learn any skills that you might be lacking.
What can you learn from this: 
The answer to this question will give you a crisp outline of what the employer is seeking in a candidate. It will help set goals and expectations accordingly. You may also get some guidance on how to develop the skills (that you might be lacking) on the job.
For instance, here is a list of hard and soft skills in digital marketing that is highly sought after by employers. However, no one expects you to have all the skills listed as digital marketing is a fairly vast domain.
If the job entails using certain tools, you may ask the interviewer about the tools they use for specific tasks. This way, there will be no surprises, and you will have time to try out the tool. For example, if you are applying for an SEO role, you might be expected to use SEO tools such as Semrush. So it is a good idea to try it out with a free trial.
7. How will I be judged on my performance during the internship?
Why ask this question?
Ask this question to display your goal-oriented attitude. It is important for the interviewer to know that you care about growing professionally, are enthusiastic about the position, and would like to focus on the right set of performance criteria to grow in the organization.
What can you learn from this: 
The answer to this question can help you learn if the performance evaluation process of the company is in place. Are there weekly or bi-weekly feedback meetings with the mentor? Are there specific criteria on which you will be evaluated? And how exactly is the feedback process structured?
You would want to work for an organization that understands the importance of acknowledgment and timely feedback with suggestions for improvement.
💡 Did you know?
Acadium can connect you with a vetted mentor to complete an apprenticeship in digital marketing at your own pace? Fully remote and completely free! For three months and ten hours a week, you can work directly in your mentor's business and gain the relevant marketing experience and guidance needed to get hired in today's job market.
8. What opportunities will I have to learn and grow in this role?
Why ask this question?
To display your willingness to learn, improve, and grow.
What can you learn from this: 
You will get to know if there are any learning resources and opportunities that the company offers for professional and personal development. You will also get a peek into any further growth opportunities that the position might link to.
If you are applying for an apprenticeship and interviewing with you mentor, it might give you an idea if your mentor will be open to hiring you after the successful completion of the apprenticeship.
💡 Fun fact time!
54% of surveyed apprentices found employment and are earning more after their apprenticeship.
57% of surveyed apprentices are still working with their mentor after their apprenticeship together.
Closing internship interview questions to ask
Here are a couple of questions you can ask when you are nearing the end of your interview. These questions will help you and your interviewer clear any doubts that might have popped up during the conversation.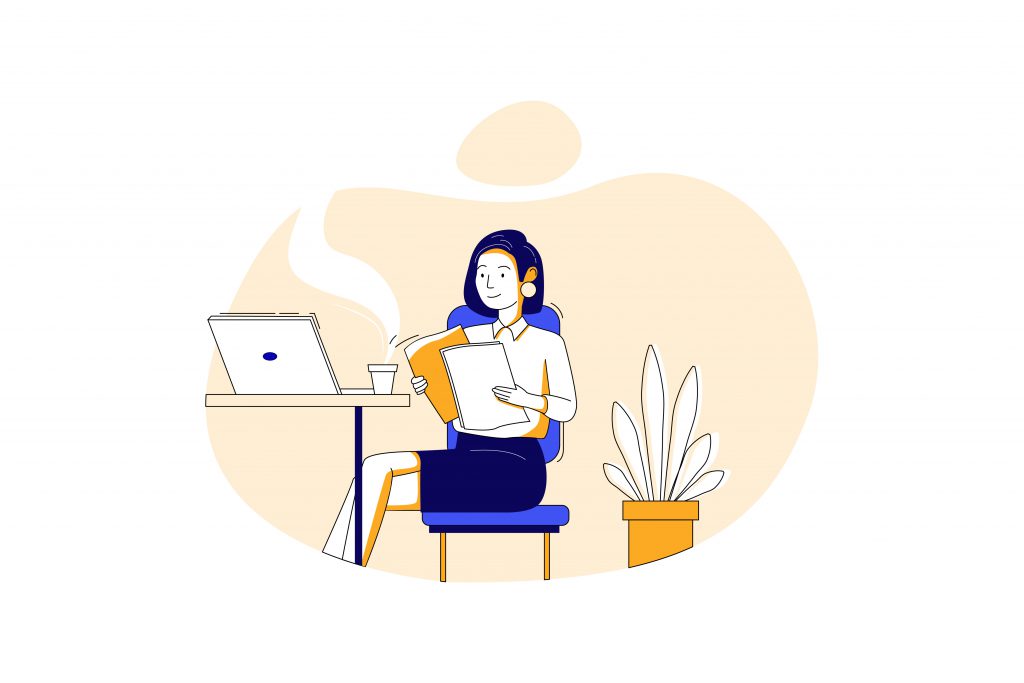 9. Do you have anything else that you would want me to share with you?
Why ask this question?
To clear any doubts or concerns that the interviewer might have regarding your resume, qualifications, or something that you might have mentioned during the interview.
What can you learn from this: 
You may or may not get an answer to this question but there is no harm in asking. Asking the question will let the interviewer know that you are willing to have a further conversation and are up for sharing more information, should it be needed.
10. What are the next steps after this interview?
Why ask this question?
A good interview question to ask, especially if you deal with interview anxiety. Many times interviewers end the interview without hinting at the next steps, leaving the interviewee confused and anxious. Asking this question will let the interviewer know that you are serious about applying to this job role and would like to have more concrete information.
What can you learn from this: 
You will learn how long the evaluation process could take. Generally, it can range from a few days to a few weeks. Are there any more interview rounds? Will you hear from them even if you do not get accepted? Answers to these questions will help you plan your job search journey accordingly.
5 questions you should never ask the hiring manager
Now that you have a good idea of what questions to ask during an internship interview, let us also give you some bonus tips on what NOT to ask.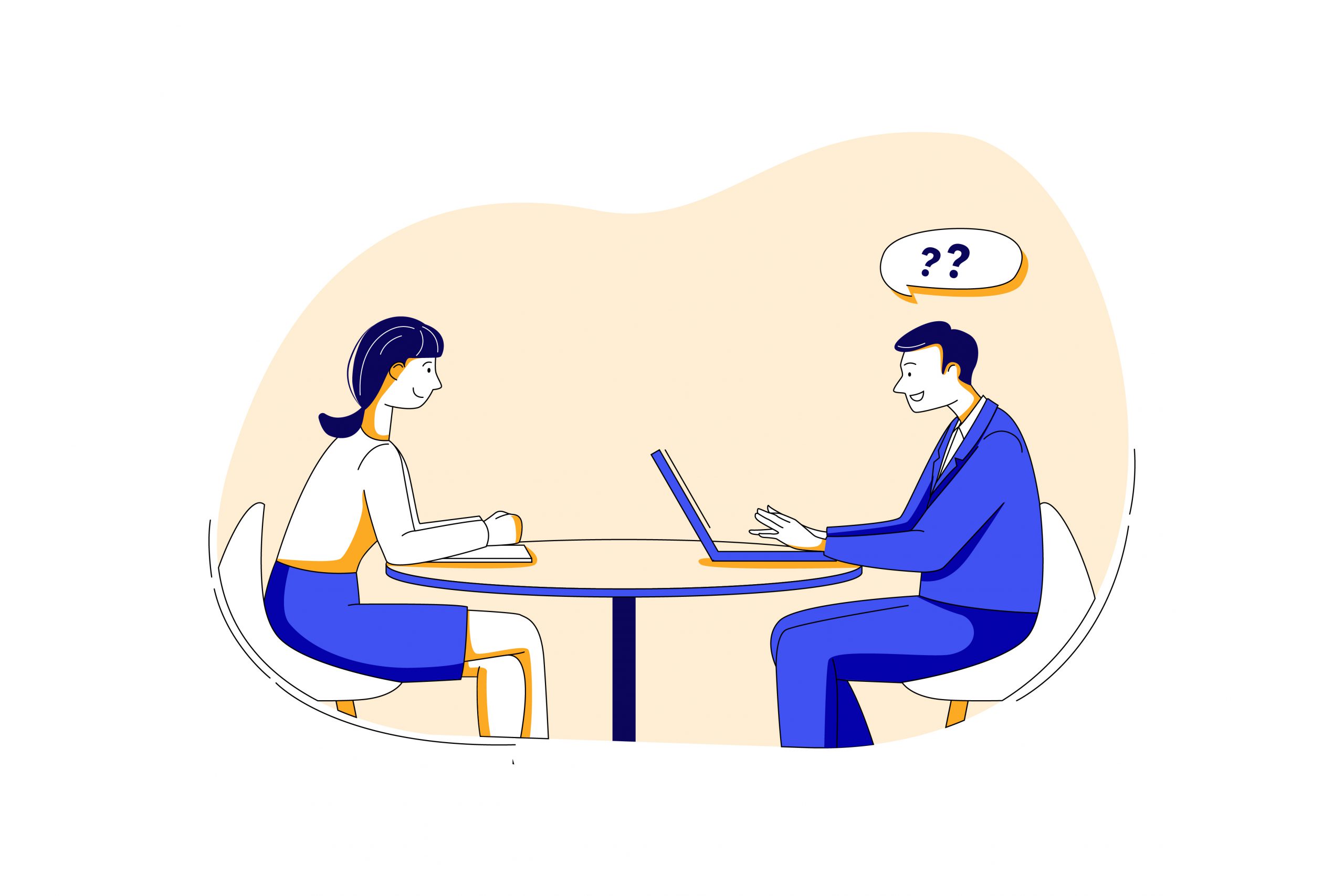 1. Questions that show a lack of research
Never ask the hiring manager questions such as 'what does the company do?' Asking such a question will only reflect that you didn't make the effort of visiting the company website to learn more about it.
2. Questions that show a lack of direction
Do not ask questions like 'Are there any other internship openings'. This will show that you are not fully aware of which job role you want to work in. You can easily come across as someone who is confused and uncommitted.
3. Questions related to vacation leaves
Do not ask about vacation leaves before joining the company. Generally, upon onboarding or during the onboarding process, the hiring manager will let you know all the details about taking leaves.
4. Promotion and raise-related questions
 Questions regarding promotions and/or salary raises are better left for the last round of salary negotiations. Even then, it is better to tweak the question to something like – 'What professional and personal growth opportunities can I expect after demonstrating success in the internship?'
5. Personal questions
Avoid asking any personal questions to the hiring manager that might come across as intruding.
BONUS: 4 tips to nail the job interview

1. Company research
Visit the company website, scroll through its social media accounts, and learn as much as you can about the organization. This is one of the most important aspects of interview preparation.
2. Learn about the interviewer
If you know who is going to conduct the interview, go through his/her profile on LinkedIn, etc. to get a sense of the person you will be meeting with. If you find any shared interests that you both like, try to bring that into your conversation organically during the interview.
3. Go through job role-based interview questions
Go through commonly asked interview questions in your role and position. You can read role-based interview questions on sites like Glassdoor. It will give you a good sense of questions to expect during the interview.
For instance, if you are applying for the social media manager position, type the role name (social media manager) in the search box and read the interview questions. You can also type in the specific company name on Glassdoor and read role-based interview questions shared by thousands of past interviewees.
4. Prepare for common interview questions
Do not skip preparing for most common interview questions such as 'Describe yourself ' and 'Tell me about a time you made a mistake'. These questions are almost always a part of any interview.
If you are applying for a digital marketing role, check out these 21 Digital Marketing Interview Questions in 2022, and ace that marketing job interview.
Good luck and rock that interview!
Looking for more resources on internships? Check out:
Alisha spearheads content strategy for Acadium Blog. She has a background in digital marketing and an extensive experience in SEO and content marketing. Her entrepreneurial and creative side led her to open up an Etsy shop to help small businesses with their social media efforts. Connect with Alisha on LinkedIn.
Top Marketing Webinars for Digital Marketers in 2023

By attending these webinars, you will have the opportunity to learn from industry leaders, gain insider knowledge, and stay ahead of the competition.

9 Types of Digital Marketing to Choose From in 2023

Digital marketing is a dynamic field that offers diverse career opportunities. From search engine optimization to social media marketing, there are many specializations to explore. Whether you're just starting out or looking to switch careers, this guide will help you find your ideal digital marketing niche.


Subscribe to our newsletter for digital marketing resources
Become a better marketer with our digital marketing resources and tips shared weekly in your inbox.

Build your marketing career for free or find marketing talent on any budget — fully remote.