20 Tasks a Social Media Virtual Assistant Can Do For You
Hiring a social media virtual assistant will cut down the time you spend on various platforms. Your social presence may even improve! Find out what tasks they can take care for you, and why you should consider hiring an entry-level social media assistant.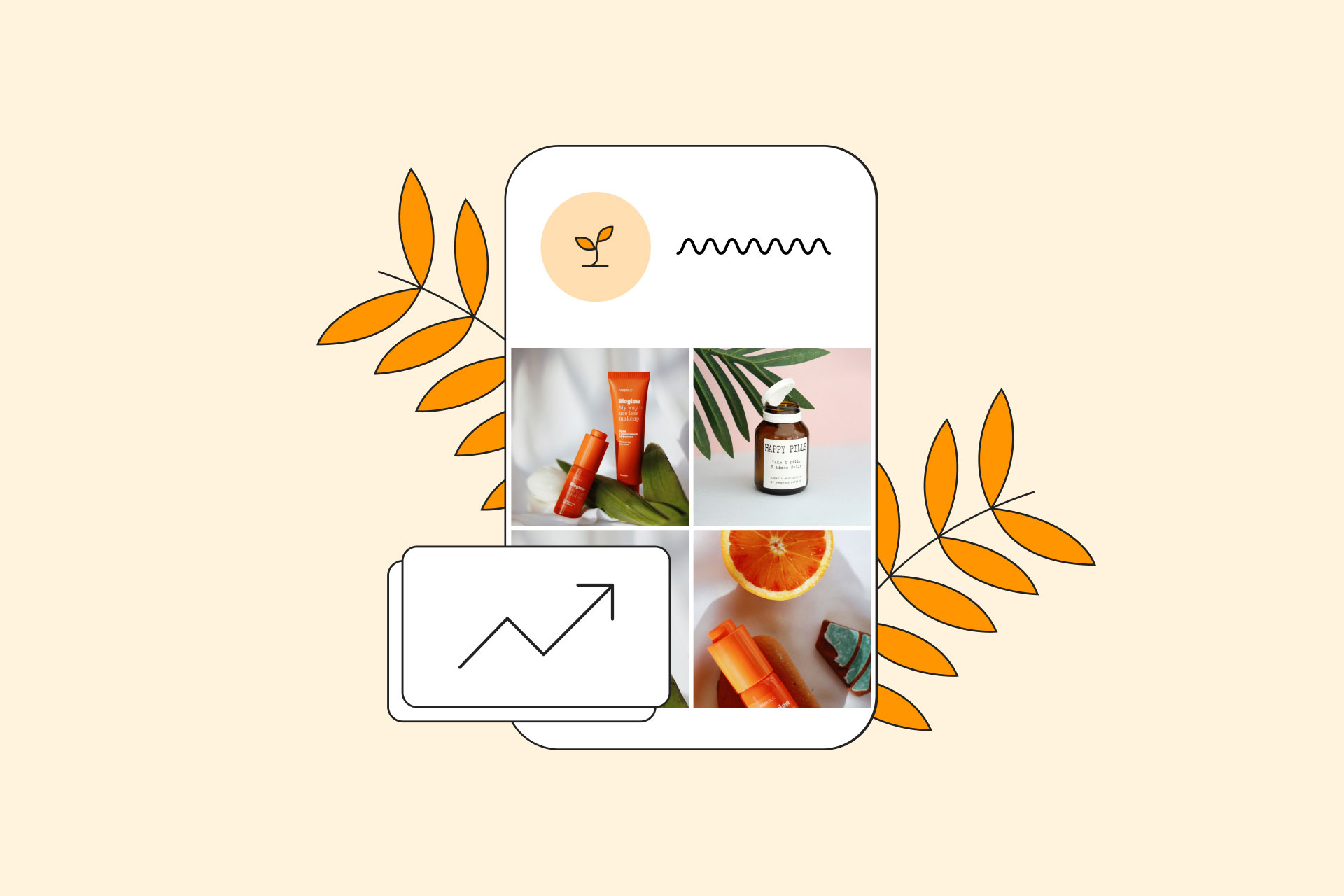 A social media virtual assistant can save you time and money on doing important, but time-consuming tasks. And because they're wholly focused on your business, even beginning social media virtual assistants can do a lot of good for you.
We'll go into more detail on what social media virtual assistants are with this guide. You'll have a better idea of the exact tasks they can perform, and at what cost. At the same time, we'll provide a list of places where you can find reliable help, including a portal where you won't need to worry about paying excessive fees.
Apprenticeships For Business
Virtual assistance with social media and marketing tasks
Connect with a social media virtual assistant within a week. Have help for 10 hours a day for the next three months.
Let's cut to the chase and answer a burning question:
What is a social media virtual assistant
Even if you're not fond of social media, and would rather not deal with it at all, its effect on a business is undeniable. For SMBs, social media can mean life or death when it comes to finding new leads and promoting their products or services. As for big businesses, maintaining a presence on social media broadens their avenue for customer services and marketing strategy.
Social media virtual assistants allow you to skip day-to-day maintenance of your online presence. Plus, if the first sentence in this section applies to you, they might even be more attuned with what gets results on social media. They allow you to maximize your two most important resources: your time and budget.
You'll find below common, time-consuming tasks a social media virtual assistant can do for you. This list will hopefully give you a better idea of how they can improve your workflow and online presence.
20 tasks a social media virtual assistant can do for you
1) Establish and run your social media profiles
Business owners who are wholly focused on running their business might wonder which platforms suit their needs best. At the same time, those who already have accounts may wonder why they're not gaining more followers.
A social media virtual assistant assesses which platforms can actually benefit your business. Whether that's Instagram, Facebook, Tiktok, Twitter, or others, they'll set up handles that will get clicks. Any pre-existing accounts will also get a do-over, and their day-to-day taken care of.
2) Develop a social media strategy
Part of the maintenance a social media virtual assistant will take care of involves social media strategy. In the same way, you can't run a business without a plan, your online presence can't advance without a strategy.
Social media strategies outline goals for your pages, and the steps your assistant will take to achieve them. Your social media virtual assistant can even come up with those goals and tactics.
They can also aid you in crafting your brand, which platforms to use, determine what value your social presence brings your customer base, how to gain and nurture leads, the metrics to determine your success, and what resources are needed to carry this whole strategy out.
On the other hand, you can have a general plan, and your assistant can fill in—and carry out—the details.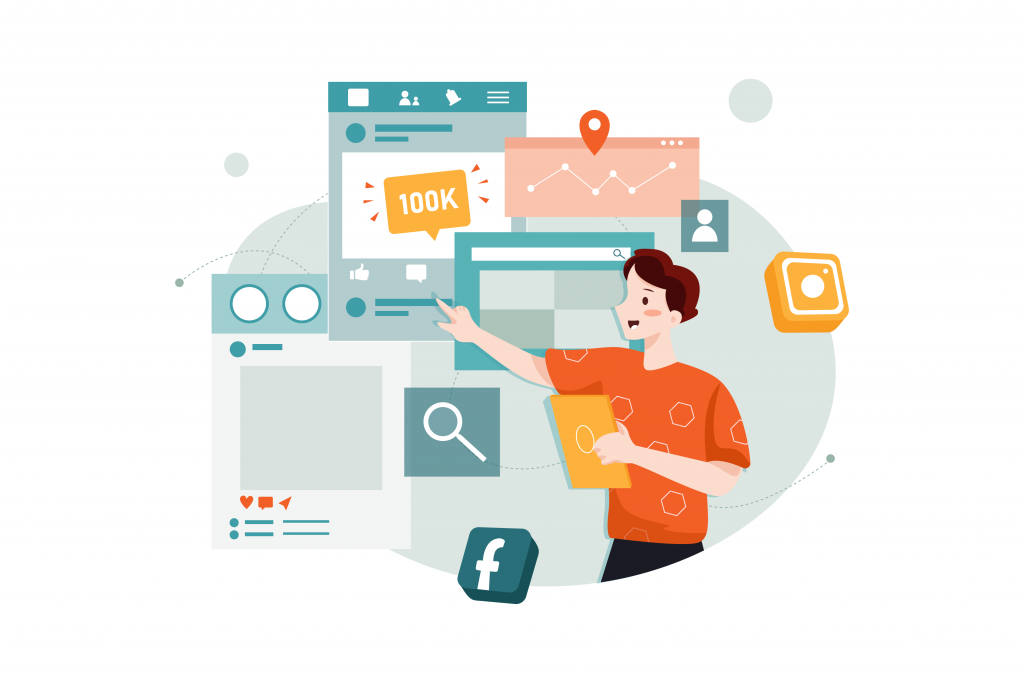 3) Research trending and reliable forms of content
Research takes a lot of time, and with other aspects of running a business occupying your mind, you might end up with muddied results. This is especially true for social media, where there are hundreds of trends going around at any given time.
Because of their specialized nature, a social media assistant knows exactly which trends to research. They'll have a better idea of what will give you a short-term boost, and which tactics are reliable for long-term results. They can also explain why certain trends work for other businesses, and why they might or might not work for yours.
4) Create targeted content
Perhaps one of the best reasons to hire a social media virtual assistant is their ability to create content for your accounts. Assistants are jacks of all trades when it comes to content creation. Copywriting, graphic design and video editing are some of the top content creation skills they possess.
Any of the assets they create can be repurposed as well. Say they make a video for your Instagram Reels. They can cross-post it to Youtube Shorts, as well as Tiktok. You can also invest in pre-made social media assets that can be repurposed over and over again.
Your virtual assistant can also make cross-posting a focal point when they:
5) Schedule your content calendar
Scheduling a content calendar can easily be one of the most tedious parts of handling social media. Not only do you have to come up with content, but you also have to think about the best times to post them. But a social media virtual assistant takes these problems off your hands.
Your assistant can use publishing tools native to each platform to do their job. They can also use external tools, such as Buffer and Hootsuite, to handle all your accounts from one page. Since you own the accounts for these tools, you can also check-in and make changes.
6) Curate and share relevant content from other sites
Creating quality content may take time. Or if you're just starting out, you need a way to gain social presence while still sharing relevant and quality content with your followers. In this case, your assistant can help out by finding and sharing unique, useful content from well-established blogs.
Aside from keeping your accounts busy, your activity can catch the attention of the content's source, whether it's from a business or an influencer. If they deem your content relevant to their own audience, they can share your posts to their hundreds, if not thousands, of followers. Doesn't that seem like a winning proposition?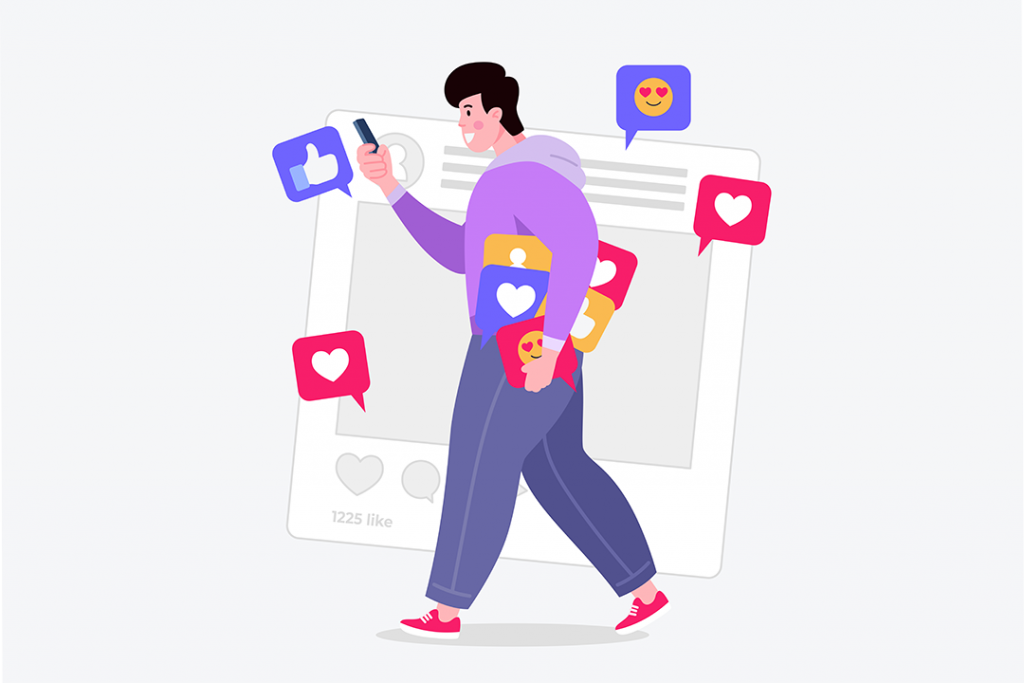 7) Update or delete existing content
Let's be honest: We've all made ill-advised social media posts. Not everything we tweet or write on LinkedIn is a winner. So if you need someone to clean up your feed, or update time-sensitive content, your social media virtual assistant will do it for you.
Assistants can perform an audit on your handles. They can identify which posts no longer align with your brand identity and remove them. In the same vein, they can spot well-performing entries that can be revised and reposted.
8) Monitor platform analytics
Here's a crucial task that every business owner understands: monitoring and analyzing performance metrics. What you may not understand is how social media metrics work, and which indicators are worth paying attention to.
That's not a bad problem to have, especially when you have a social media virtual assistant to help. Your assistant can explain and present key metrics that indicate your online social growth. And by monitoring these metrics, they can adjust and optimize strategies for better performance.
Speaking of monitoring, your assistant will also:
9) Review campaign performance
Let's say your overall social presence is improving. However, the results from a campaign on Facebook are poor compared to its performance on other platforms. This is where an individual campaign analysis comes in handy.
An assistant can assess if a campaign reached its target number of followers, conversion rate, page visits, sales, and other metrics you set for it. They can give you hard numbers, and snapshots of what worked and didn't.
10) Analyze the competition
It's always worth keeping an eye on what competitors are doing. You become aware of your competitive advantage over others, and what needs improvement. Predicting the competition's next move also gets easier, as well as creating the best counter-strategy.
With your assistant, you can identify businesses that offer the same products or services and are on the same scale as you. They can then gather data on their campaigns, and report their gains and losses. In terms of social media, this data can help you and your assistant gain a bigger portion of your shared audience.
But have you identified your audience yet?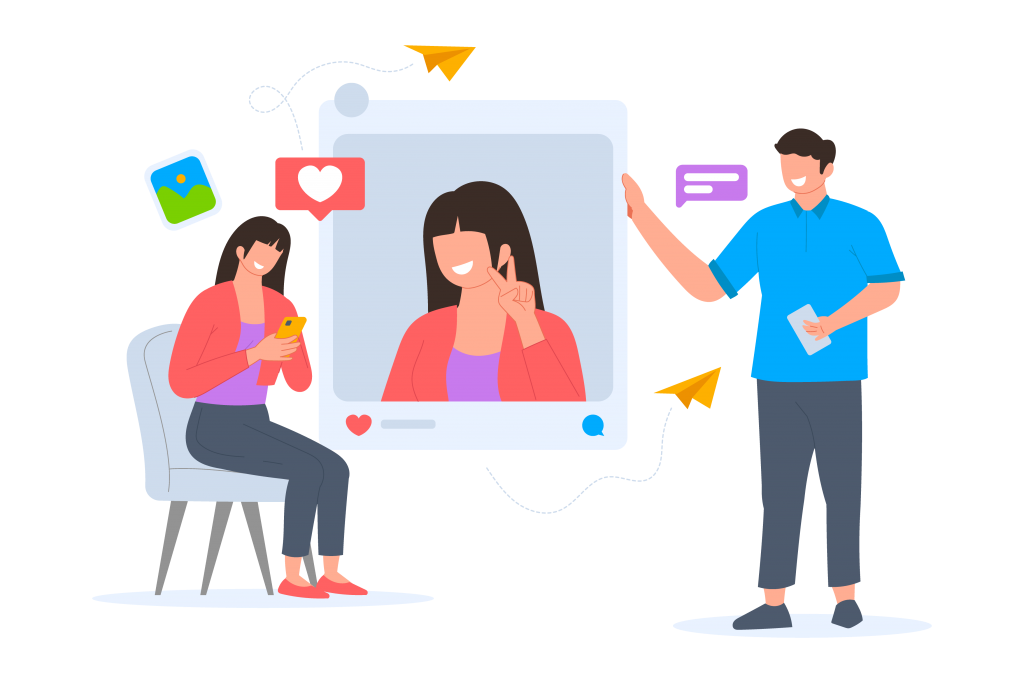 11) Identify your target audience
It's easy to get overwhelmed by the sheer reach of social media. Social media is all-encompassing, and your posts can go beyond the scope of your business. Therefore, it's important to establish the demographics of your audience.
Identifying your target audience with your social media virtual assistant can make the research process go by quicker. They can look at your platform metrics to check the average age and interests of the people who interact with your pages the most. Combined with your customer profile, you have a basis for who is most likely to follow your pages.
12) Drive engagement and interactions with the audience
Posting content isn't enough—you need to build a rapport with your audience. Your assistant can do that for you! They can keep your page busy by posting content that encourages conversations within your community.
Observe this post: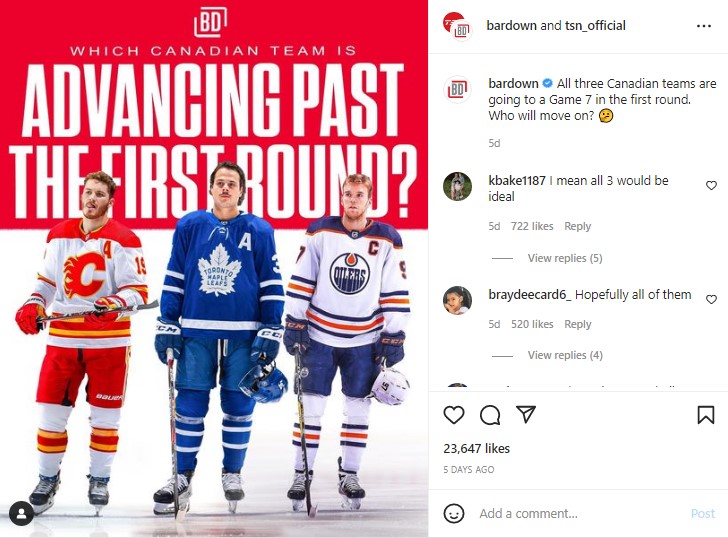 Bardown's social media team chose a great infographic of popular players to accompany a simple question: Which Canadian team is advancing past the first round? It's a hot button topic among their demographic that gathered a lot of responses. The post is also in line with what Bardown is known for: hockey news made entertaining for hockey fans.
That's not to say they let every comment under the sun fly.
13) Monitor and reply to comments and inquiries
Part of your social media virtual assistant's job is to monitor community interactions. They'll engage with comments that have high engagement, or answer inquiries that other community members might also have. And if there are negative comments, they'll either try to address them or remove them per community guidelines.
Engaging with the community also involves conducting surveys.
14) Conduct surveys
You want to know what your community needs, thinks about your business, or a product or service you want to roll out. But a regular open-ended question on your platforms won't cut it. In this scenario, you can ask your social media virtual assistant to conduct a survey.
With survey tools such as Google Forms, SurveyMonkey, and Typeform, your assistant can quickly draw up the results and report back to you. You can feed this data back to your social media strategies, or parlay it into other aspects of your business.
15) Set up email campaigns
While not strictly based on social media platforms, your virtual assistant can still set up email campaigns for you. Weekly and monthly newsletters are great ways to keep your audience interested in your business, and can generate bigger conversion rates long-term.
You can have your virtual assistant offer signups through your social media platforms. This way, you can expand newsletter signups beyond your main site.
16) Offer giveaways
Giveaways are easy to organize, often cheap, and will grow your social media reach rapidly. Combined with audience care and persistent follow-ups from your assistant, this tactic can become a favorite in your early social media plans.
Every social media platform has its rules about giveaways. Have your virtual assistant review them in advance and report back so you won't hit any snags when running your giveaways. On that note, another crucial task you can delegate to your virtual assistant is:
17) Generate and present reports
This is a task that's peppered throughout this list. But it merits its own number because of how important it is. Compiling data into presentable and reader-friendly reports decreases the chances of miscommunication, makes them skimmable and easy to reference, and ensures your attention remains focused while going through it.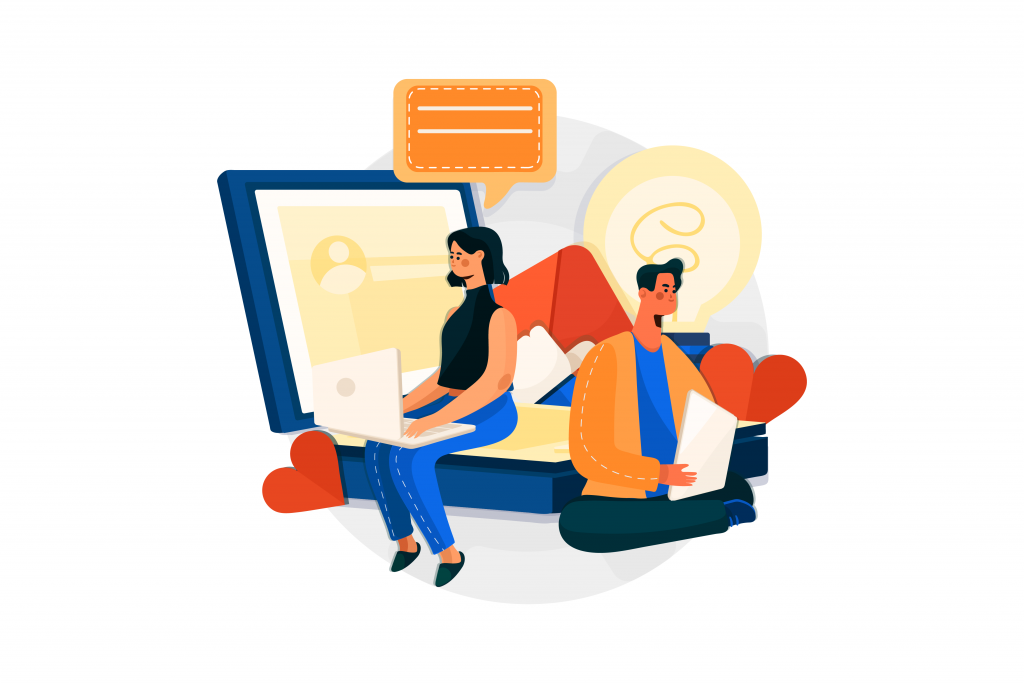 18) Manage and track paid social media services
Social media can be made easier with the help of paid tools. Buffer and Hootsuite, the external tools mentioned above, will allow your virtual assistant to manage multiple social platforms in one dashboard. That's plenty of value, especially if you're working with just one assistant.
Your assistant can keep track of your expenditure. After all, they'll use it every day for your benefit. If you need an idea of what tools can help, browse through these posts:
19) Discover influencers to collaborate with
Let's go back to a point we made earlier.
Influencers, as mentioned, can give your pages a huge boost. They have a built-in audience that is also your target demographic. Connecting with these influencers, and creating a marketing campaign with them, can start with the help of your social media virtual assistant.
20) Help conceptualize and manage an affiliate program
Because of how it's designed, social media is a great way of promoting your affiliate program. That's because an affiliate program gives your audiences a chance to earn money while supporting your business. It's a mutually beneficial program that your virtual assistant can run for you.
Social media virtual assistant salary
Social media virtual assistant salaries depend on where you hire them. Quite a few virtual assistants have their own social media pages, through which you can inquire about their fees. Meanwhile, some virtual assistant sourcing companies feature rates right in their Google results.
To give you a rough estimate of how much a social media virtual assistant might cost, let's look at how much virtual assistants are paid. Payscale estimates an average base salary of CA$52,981 for Canada-based virtual assistants. Southbound in the US, Indeed reports an average base salary of $61,013.
However, it should be noted that there's a wide range of salaries for this position. Take a look at these infographics: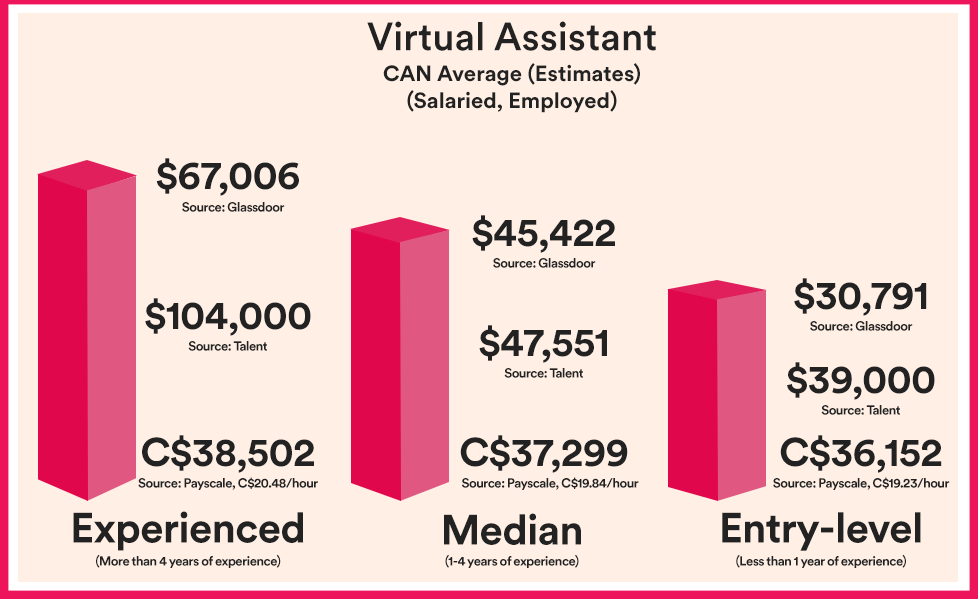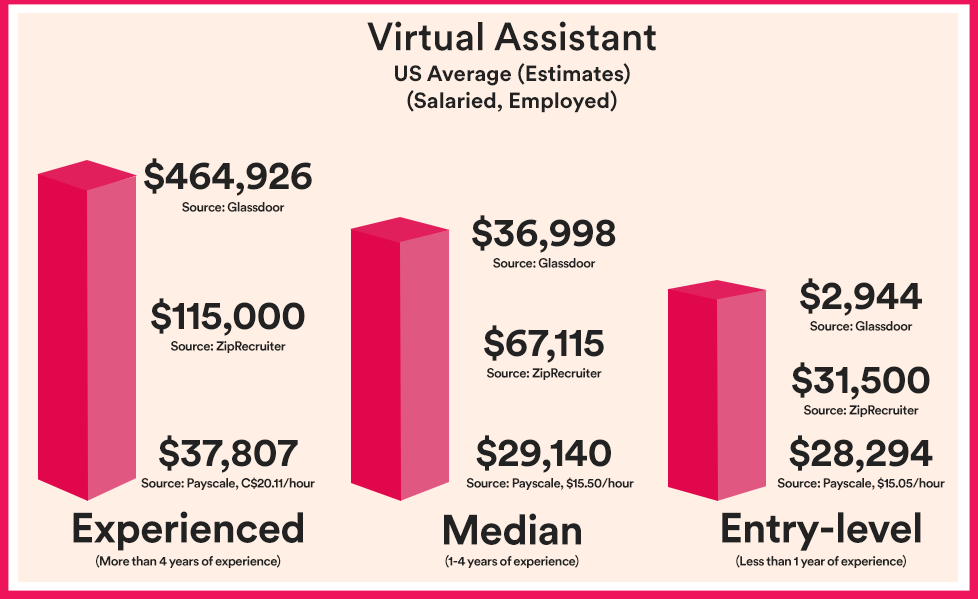 A possible explanation for the disparity in salary is the scattered nature of the profession. There are a lot of freelance virtual assistants with differing rates. Staffing agencies also have different rates, often tiered according to experience levels.
Now that you have an idea of how a social media virtual assistant can help you, your next step is finding a trustworthy candidate.
Where to find a social media virtual assistant
You'll notice throughout this post that we emphasize the importance of considering entry-level social media virtual assistants. We did it for good reason! Entry-level social media virtual assistants can provide you with the perfect balance between expertise, enthusiasm, and cost.
You can find these candidates through Acadium's apprenticeship program. In Acadium, an apprentice is an aspiring digital marketer who needs work experience. As a business owner, you can be the mentor who guides them through real-world tasks that you, in turn, need help with.
An apprenticeship is mutually beneficial. Apprentices can help you get organized and get to know your own brand. They can be the outside force that helps you re-examine your business needs. Having an apprentice can also be the start of your development as a business leader whose judgment and vision can be trusted.
In less abstract terms, an apprentice can also grow your business. Engineering and technology career coach Nader Mowlaee was able to double his social media presence with the help of his apprentice. He was also able to spend more time with his main business, while his apprentice gained work experience they couldn't find elsewhere.
Feedback from other business owners
He's not the only mentor who found success with Acadium. Look at these reviews on TrustPilot from real business owners who found growth through apprentices:
"Interns gain needed experience, exposure, and gain valuable skills. You get a vetted intern that supports your purpose and passion, while the intern receives solid mentoring, support, and hands-on education."—Elise Marie Collins
"I'm a soloprenuer looking to build my team. I dislike social media intensely. On the recommendation of another business owner, I signed up, was matched with the perfect intern for me to help me with social media, and have been consistently posted on social media ever since…I've had a great experience so far and am even considering taking on TWO interns next quarter!"—Stephanie Slocum
"As a small business owner, I was trying to do everything myself. Now thanks to my two wonderful apprentices, I have a fully functioning customer email marketing journey, an Ambassador Program, and SEO for my website."—CottonCrab Clothing
Ready to find a social media virtual assistant? Start here.
Five years in journalism, two in proofreading, and eight in freelance ghostwriting. Creating content that's entertaining, informative, and actionable shapes my writing. When not scrutinizing my copy, I'm likely watching hockey.
Business Growth, Career Prep

What is an SEO landing page & How to Build One? [Step-by-Step Guide]

Learn the ins and outs of SEO landing pages and how to build one with our step-by-step guide. Discover the key elements and best practices for creating a high-performing landing page that drives conversions and improves your search engine rankings.

Introduction to Transactional Emails in Email Marketing

Have you ever heard about transactional emails? Do you know they are different from marketing emails? This article is your complete guide to transactional email definition and best practices to send such emails. We have also shared real-life transactional email examples for better understanding.


Subscribe to our newsletter for digital marketing resources
Become a better marketer with our digital marketing resources and tips shared weekly in your inbox.

Build your marketing career for free or find marketing talent on any budget — fully remote.