What is a Copywriter: Copywriter Career Path in 2022
What is a copywriter career path? The paths to a copywriting career are as varied and as unique as copywriters themselves. Wherever you are right now, you can carve your own way to a successful career as a freelance copywriter, in-house copywriter, or agency copywriter.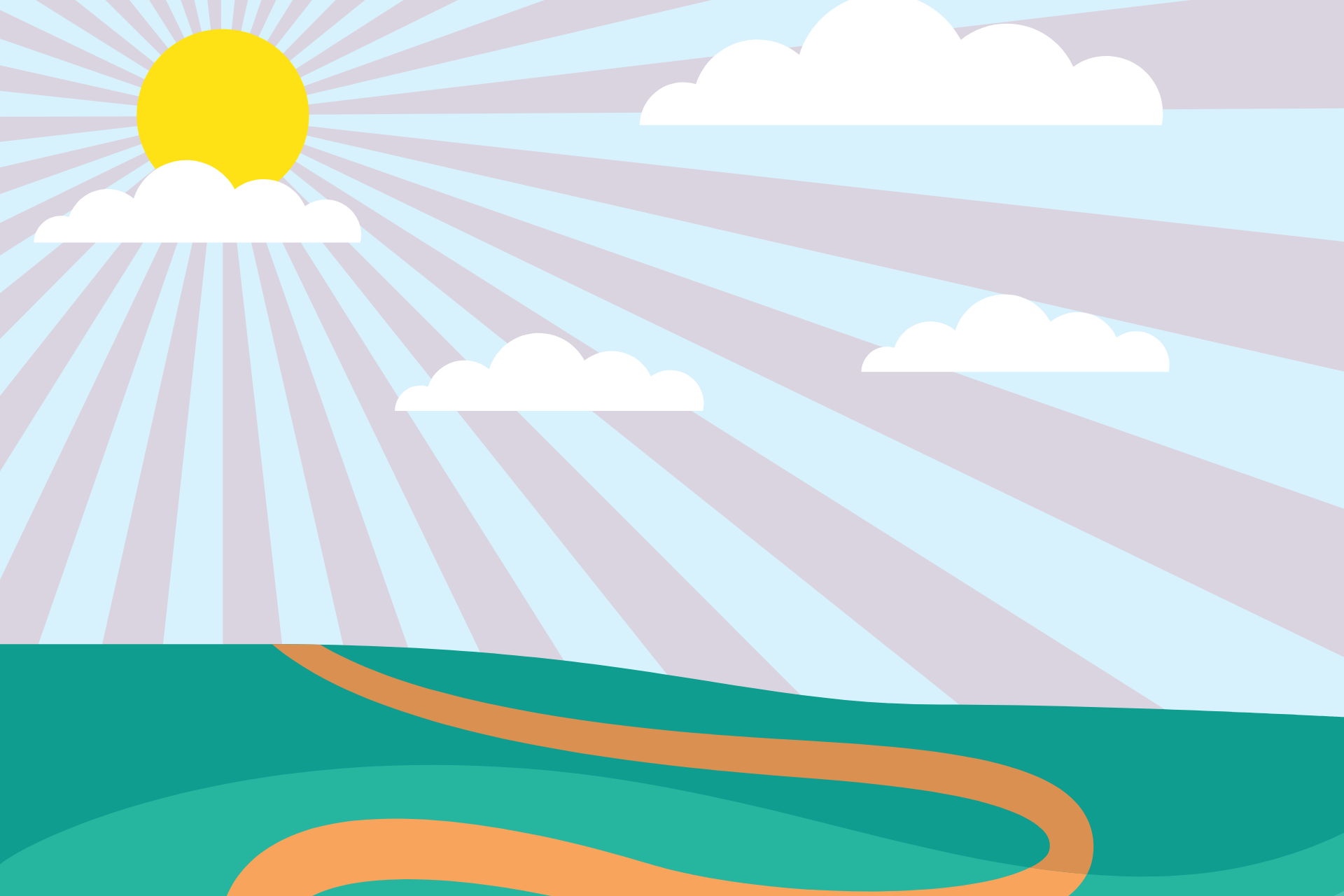 Are you thinking of becoming a copywriter? In this post, we will answer all the questions related to the copywriter profession.
We will talk about everything from the daily job responsibilities, skills, salary to the copywriter career path, and how you can become a copywriter with no experience.
So let's get straight to the point.
What is a copywriter?
A copywriter is responsible for writing crisp, clear, and concise copies or text for websites, ads, social media, and other advertising & marketing materials. 
The purpose of a copy is to get your readers to take an action. In other words, a copywriter's main goal is to persuade the target audience to buy a product or a service, download an ebook, signup for a newsletter, etc. The copy ends with a clear call-to-action.
Copywriters usually work within a marketing/advertising department of an agency or a company, or as a freelancer.
If you wish to become a copywriter, you can expect your day-to-day activities to include research, writing prose for an advertising campaign, creating slogans and taglines, and even writing jingles for ads.
What does a copywriter do: Duties and responsibilities
Your daily duties as a copywriter can vary depending on your type of contract – whether you work as a freelancer or for an agency or a company. But some common duties would include performing the following tasks:
Research
Website copy (homepage, landing page, product descriptions, blogs, etc.)
Email copy
Social media posts (Ad copy, captions, etc.)
Brand taglines
Ad slogans
Sales copy for multiple media channels
Reviewing, editing, & proof-reading copy
Is copywriting in demand?
Copywriters have been around since ancient times when Egyptians wrote sales messages and posters on papyrus. For as long as humans are trying to persuade each other to perform a specific action—whether it's to buy a product, sign up for a freebie, and everything in between—there will be a demand for copywriters.
More specifically, there will always be a high demand for good copywriters.
Based on web searches on Google, interest in the copywriting profession has been steadily increasing over the last 5 years. This peaked in early 2021, probably as a result of the pandemic, and again in early 2022 as more people switched to remote jobs they can do from home.
Copywriting jobs
The job outlook for copywriters depends on the type of copywriting you want to do. Although copywriter roles are a staple in the advertising industry, job growth isn't expected to increase much for copywriters in traditional media.
Career Explorer estimates the copywriter job market will grow by only 7.6% from 2016 to 2026. The U.S. Bureau of Labor Statistics even expects the growth rate for all writer jobs to decline by 2% between 2019 to 2029.
However, the outlook is different for copywriters in digital media. Based on data from LinkedIn, jobs for digital marketing professionals and digital content creators are in high demand and growing fast. Growth in hiring was almost 33% for digital marketing professionals and 49% for digital content creators.
So if you're looking to become a copywriter for digital media, then your career prospects are very good, indeed.
This brings us to the topic of SEO copywriting.
What is SEO copywriting?
While any form of copywriting is aimed at getting a response from the target audience, SEO copywriting is mainly focused on capturing the audience who are on the search engines.
As discussed above, copywriting involves all copies – be it for social media, print ads, tv commercials, product slogans, product labeling, emails, etc. However, SEO copywriting is the copy optimized for the search engines. An important factor that differentiates SEO copywriting from copywriting is that it involves in-depth keyword research and using the right keywords in the copy.
An SEO copywriter writes copies for the website, homepage, product descriptions, landing pages, Google ads, etc.
Copywriter vs. content writer
A common question that most job seekers ask is what is the difference between a copywriter and a content writer.
As discussed above, the goal of a copywriter is to persuade the target audience to buy a product or a service or take the desired action. On the other hand, the goal of a content writer is to inform and educate current and prospective users.
A copy aims at getting immediate action from the reader. Content such as blog posts, on the other hand, is part of a long-term digital marketing strategy, which aims to attract, engage, and retain the target audience. Content marketing helps position the brand as a thought leader for the desired niche.
While copywriters usually create crisp and short-form copies such as slogans, taglines, and landing pages, content writers create long-form blog posts, white papers, ebooks, etc.
While SEO is a good-have skill for a copywriter, it is a must-have skill for a content writer.
Copywriting skills: 7 skills to get hired
1. Creative writing
As a copywriter, you will be required to come up with creative and compelling text that not only engages your audience but also reflects your company's brand voice. You will need to be original as well as creative in your ideas.
2. Communication
Strong communication is an indispensable part of a copywriter's job profile. Everything a copywriter does revolves around communication.
3. SEO
All the information about a company is available on the Internet, so SEO knowledge is necessary. It is beneficial to get acquainted with keyword research, keyword tools, and the right ways of incorporating keywords into your copy.
4. Research
As discussed above, research is a part of a copywriter's daily duties. Writing begins with research, and good research skills will bring out the best in you as a copywriter.
5. Persuasion
Convincing people to take action is not an easy task. However, if you have strong persuasion and influencing skills, your job as a copywriter will become so much easier.
6. Attention to detail
This is an important skill to have as a copywriter. The copies you produce must be error-free. These copies may be used for social media ads, print ads, or any other forms of digital or print media.
7. Multitasking
As a copywriter, you are required to work on multiple projects and write for various media channels. You will also need to collaborate with different departments such as PR, customer service, etc. Staying organized is key to multitasking.
Copywriter career path: 3 Points of divergence
In an ideal world, you would go straight from training in copywriting to working as a copywriter. That world doesn't exist for many folks, and it's completely okay!
This infographic shows just some of the many paths to a copywriting career:
As you will find out below, there are three main areas where the copywriter career path can diverge. But you can still become a copywriting professional in the end.
1. Education
The first point of divergence is what kind of formal education you have. You may find yourself in one or a combination of these three tracks:
A post-secondary degree related to copywriting
Post-secondary copywriting degrees are rare, so almost no employer looking to hire a copywriter expects applicants to have one. Instead, they look for a Bachelor's Degree in a related domain. These include advertising, creative writing, communications, English literature, journalism, and marketing.
However, even a related degree isn't required to become a copywriter. You can make a living as a copywriter even if you have a …
A post-secondary degree not related to copywriting
You can still become a copywriter even if your degree isn't related to writing, advertising, or marketing. Many professional copywriters have a college/university degree in a non-writing related field, such as chemistry, engineering, etc. 
A case in point is Acadium success story, Erik Hernal. Erik graduated from Syracuse University with a degree in health sciences. However, he wasn't passionate about that field. He switched to copywriting, first as a freelancer, then as head of copy for a digital marketing agency. Erik was eventually promoted to Vice-President of Marketing.
While your degree may not have anything to do with copywriting, it does give you in-depth knowledge in an area you may choose to specialize in as a copywriter.
For example, well-known copywriter Bob Bly, has a Bachelor of Science degree in chemical engineering. He leveraged his engineering background and experience as editor of his school paper to get his first job as a technical marketing writer for Westinghouse. Then he went on to become a freelance copywriter for engineering and manufacturing companies.
Listen to Bob share his journey to becoming a copywriter:
No post-secondary degree
It's also possible to become a copywriter without a post-secondary degree. You can pick up copywriting skills through independent study, by enrolling in online and in-person copywriting programs. 
People who have a degree in a non-related field will also need informal training in writing and copywriting. And those with copywriting-related degrees find they need to continually update their skills anyway, through copywriting programs and courses.
Copywriting programs, however, do cost money. Fortunately, copywriting is a skill you can "learn by doing" even before you get a copywriting job. Many copywriters first gain writing skills while they're still in school by working on the school paper. Sometimes this experience alone is enough for them to go straight from college or university to a copywriting job—even if they graduated with a non-writing-related degree.
There are other ways to hone your copywriting skills through practical experience. For instance, you can be your own copywriter for your own brand or business. You can also volunteer to do copywriting for free for nonprofits and for the businesses of family and friends. 
You can also learn copywriting on the job through internships or apprenticeships. A copywriting apprenticeship is ideal because you receive guidance and feedback from your mentor. You also get to use copywriting tools and gain experience in implementing paid social advertising—stuff that otherwise would be too expensive for someone who's just starting out.
2. Work experience
The second point of divergence in the path to becoming a copywriter is your work experience. As with your training, you may find yourself with either related or unrelated work experience.
Work as a writer
A writing job can put you on track for a copywriting career. You could work as a journalist, corporate writer, technical writer, or creative writer. Putting in at least 10,000 hours as a writer means you know how to use words and language to communicate effectively with an audience. This is definitely a big plus when it comes to becoming a copywriter. 
Switch from a different career
Other copywriters find themselves starting out in non-writing jobs and then switching to copywriting. These jobs are usually directly related to their post-secondary education. At Acadium, we've had students work in retail, restaurants, healthcare, and other industries before becoming paid copywriters.
3. Copywriter role
The copywriter career path may diverge in terms of the actual kind of copywriting role you take on. Just as copywriters work in a variety of media and industries, they can also have three different work arrangements:
Freelance copywriter
Many copywriters choose to work for themselves as freelance copywriters. This is a good option if you want to have complete control over which types of clients and projects you work on. 
As a freelance copywriter, you'll be able to charge higher fees by having a specialization. You can specialize in a specific type of copywriting, such as email marketing or direct mail advertising. You can also specialize in a specific industry, such as health and nutrition or personal finance. I know of a copywriter who's very successful specializing in the pet industry!
One thing to remember is that, when you freelance, you have to spend a significant portion of your working hours promoting your services and getting clients. This may be a deal-breaker for you if all you want to do is the actual copywriting.
Also Read: How to Become a Freelance Copywriter?
Copywriter in an ad agency or PR firm
Another way to work as a copywriter is to get hired as a copywriter for an advertising/marketing agency or public relations firm. Just like a freelancer, you'll be working on a variety of copywriting projects for a diverse client base.
However, unlike a freelance copywriter, you may not have the freedom to pick and choose your copywriting projects and clients. You may get that privilege only after you've risen up through the ranks and have earned clout in the agency.
On the positive side, you won't have to hustle to get clients, because that will be somebody else's job.
In-house copywriter for a company
Finally, you can work as an in-house copywriter for a company. Some businesses and nonprofits hire copywriters as full-time employees. As an organization's resident copywriter, you'll enjoy a steady paycheck and benefits. You don't have to worry about getting clients and selling your services. And you'll be completely focused on your employer's industry and products.
Copywriter salary
Now that you know so much about the copywriting profession, you must be wondering what is a copywriter's salary. So let's dive in:
Average copywriter salary
The average annual copywriter salary in Canada stands between CAD 50,000 (as per Talent.com) to 50,259 (as per Payscale). This data is based on 320 and 370 salary profiles respectively. As per data presented by Indeed, the average salary for a copywriter in the United States is $54,013 per annum.
Junior copywriter salary
As a junior copywriter with less than 1 year of experience, you can expect to earn CAD 40,ooo to 42,900 annually. While in the US, expect to receive USD 39,585 per annum for entry-level copywriting jobs.
Freelance copywriter salary
If you wish to work as a remote copywriter, the average freelance copywriter salary for you can stand around USD 75,211 or USD36/hour in the United States.
Mid-career/Senior copywriter salary
The average mid-career or senior copywriter salary, as per Comparably, in the US is $74,902.
Experienced copywriter salary
The salary for an experienced copywriter role can go up to CAD 66000.
What makes a good copywriter?
So, after all, what makes a good copywriter? Here's what some copywriting experts got to say:
"Always have as your sole objective to sell the product, rather than to be clever, amusing, funny, or creative."
– Bob Bly, B2B copywriter, trainer, and author of 100+ books
in copywriting and marketing
"Copywriting takes understanding what makes people tick—what words speak to that place of, 'I want that! I need that!' And you have to know how to say it in a way that sounds human. Not like writing, but like talking. That's why I've always reframed copywriting as 'copytalking.' The best way to get great at copywriting, in my experience, is to make your own offers. Write copy for your own business. Then, you're really invested in testing and seeing what gets results and what needs improvement. It's no longer just about writing something that sounds good to you and the client—it's about sticking around for the outcome and seeing if your copy really works."
– Laura Belgray, founder of Talking Shrimp and
Marie Forleo's co-creator of The Copy Cure
"Every successful copywriter is able to show future clients or employers that they have some experience writing, and work experience is the best way to do that."
– Nick Toner, Freelance copywriter
"The most important thing is mindset. You need to have a 'client' mindset, not a 'gig' mindset. Copywriters who focus merely on getting gigs are often miserable and broke. Copywriters who focus instead on getting clients and building those relationships are often successful and make good money."
– Steve Slaunwhite, Copywriting trainer & Consultant, and
author of The Everything Guide to Writing Copy
"A great copywriter is grounded in their energy and confident in their intuition. They're fully present for their clients — they read the body language, energy, and physiology of their clients so that they can uncover not only their client's voice, but their client's voice and their intention. And then, simplify, simplify, simplify — always choose an unfussy word over a fancy one."

– Jacq Fisch, writing coach for creative businesses and
author of Unfussy Life: An Intuitive Approach to Navigating Change
How to become a copywriter with no experience?
No matter the job or the undergraduate program you're currently enrolled in, you can still carve your own way towards a copywriting career. With determination and a willingness to learn, you can truly choose your own path as a copywriter.
A fast and reliable way to start a career in copywriting is by enrolling in an Acadium apprenticeship. Apprenticeship is a free program. It provides you with the opportunity of working directly with a business owner, who will also be your mentor during the apprenticeship. 
In other words, you will learn copywriting by applying different copywriting techniques in a real business. In just three months, you will be able to leverage this real-world experience to get ready to apply for a paid copywriting position. For your information, about half of the Acadium mentors end up hiring their apprentices for paid positions.
As an apprentice, you also get access to free online courses in various digital marketing topics such as email marketing, SEO, etc. that can help with your copywriting career. 
Carve your own copywriter career path
If you want to become a copywriter, you can take different paths. Some paths are short and direct, while others are more circuitous, with false starts and detours.
You don't have to have a post-secondary degree related to copywriting or work experience as a writer. 
If you won't or can't get a related degree or work experience, an Acadium apprenticeship can help you break into copywriting. Not only do you get practical training and real-life experience in copywriting, but an apprenticeship can also help you decide if a career as a copywriter is right for you.
The best place to start is by creating an Acadium profile. After your profile is accepted, you can begin exploring apprenticeships in Acadium.
You can begin with where you are right now and carve your own copywriter career path. Will you take the next step?
This post was originally published in July 2021 by Alexis Rodrigo. It was updated on March 18, 2022, by Alisha Sharma, Content Manager at Acadium.
Lexi Rodrigo is the former Content Manager at Acadium. As a marketing and communications professional and course creator, she helps remarkable brands get seen, heard, and known. She has been a digital marketer and copywriter since 2008. She's also the co-author of "Blog Post Ideas: 21 Proven Ways to Create Compelling Content and Kiss Writer's Block Goodbye." When she's not reading or writing, Lexi bakes bread, grows food, and takes long walks. Connect with Lexi on LinkedIn.
Top Marketing Webinars for Digital Marketers in 2023

By attending these webinars, you will have the opportunity to learn from industry leaders, gain insider knowledge, and stay ahead of the competition.

9 Types of Digital Marketing to Choose From in 2023

Digital marketing is a dynamic field that offers diverse career opportunities. From search engine optimization to social media marketing, there are many specializations to explore. Whether you're just starting out or looking to switch careers, this guide will help you find your ideal digital marketing niche.


Subscribe to our newsletter for digital marketing resources
Become a better marketer with our digital marketing resources and tips shared weekly in your inbox.

Build your marketing career for free or find marketing talent on any budget — fully remote.