Plans & benefits for business
Equivalent to paying $8/hour of work
Equivalent to paying $5/hour of work
Get connected with, manage, and pay vetted marketing freelancers.
10% service fee on each payment

PayPal, debit, and credit card support

Get 1 marketing apprentice every 3 months, with unlimited new candidate requests.

You'll get a team that will source, vet, and match you with candidates.

Each apprenticeship contract is good for 3 months and ~120 hours of work from your apprentice.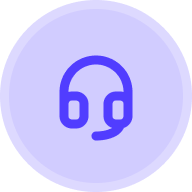 Our support team is available by email 5 days a week to answer any questions about your account.
What are Acadium Apprenticeships?

First we'll connect you with a vetted marketing apprentice that fits your needs. Then you'll start a 3-month apprenticeship where your apprentice will help grow your business as you provide mentorship and career guidance.

What is the difference between an apprentice and a freelancer?

Apprentices are aspiring marketers who work unpaid for 10 hours per week in exchange for work experience and mentorship. Freelancers are experienced marketers who work at hourly rates and are able to work more hours than apprentices.

Where do the apprentices come from?

Apprentices come from all over the world, Acadium was created to give equal opportunity for anyone looking to pressure a career in marketing.

Can I cancel my subscription at any time?

Yes. If you ever decide that Acadium isn't the best solution for your business, simply cancel your subscription.
You'll be in good company

We recommend Acadium as a proven source of talent to help our founders manage the multiple tasks required to grow a successful brand

The tools that will power the remote work revolution