Marketing Consultant: 7 Easy Ways to Get Clients [+Skills, Salary, & Tools]
Being a marketing consultant can be a great way to start your own business, work from home, and make your own hours. But it can be challenging to get started with no experience. In this article, we'll walk you through the tools, skills, and 7 easy ways to get clients as a marketing consultant.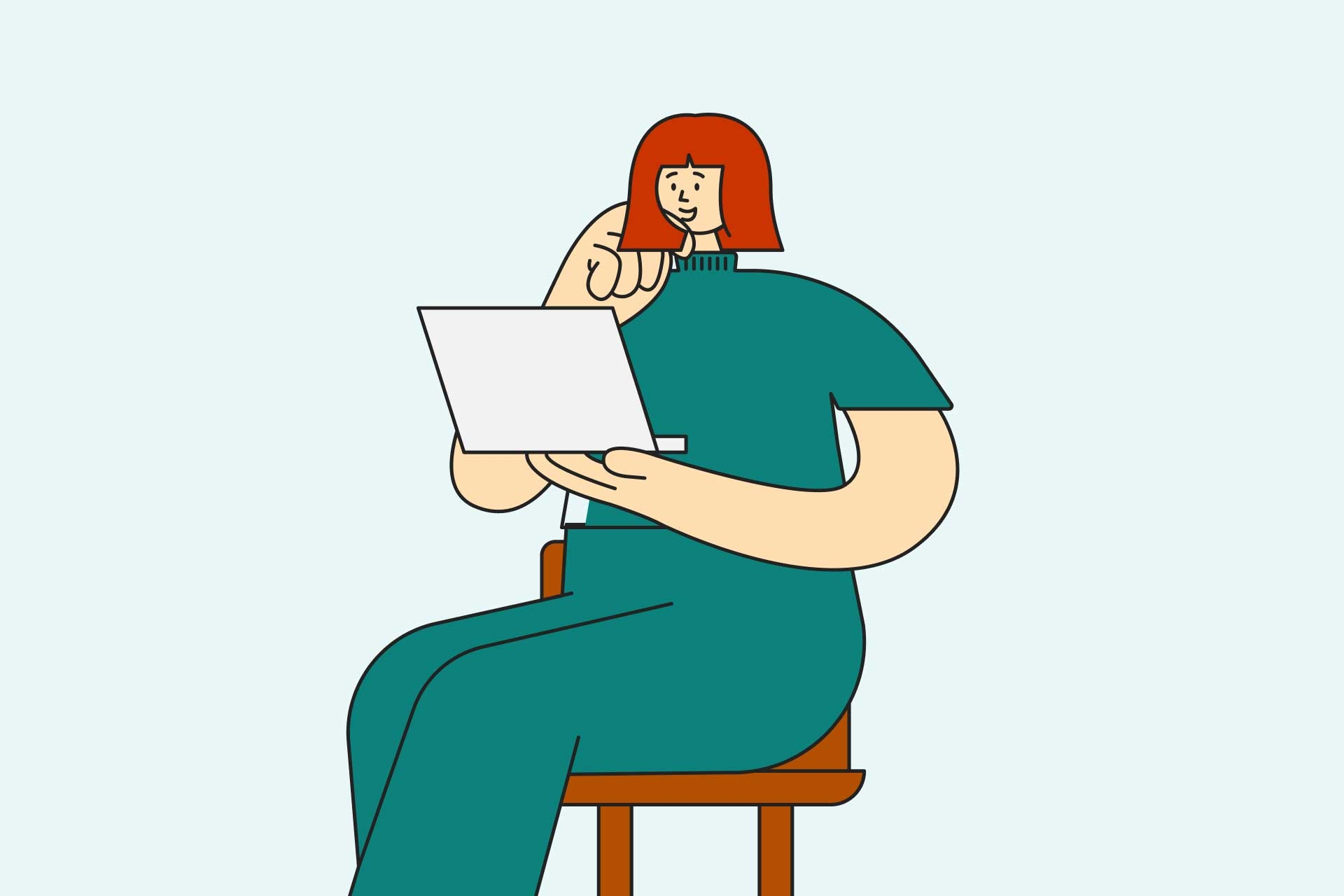 Most people think that becoming a marketing consultant requires years of experience and a portfolio of projects.
We'll let you in on a little secret: While it's certainly helpful to have both of those things, it's not necessary to start landing clients.
That's right — Whether you're a recent graduate or changing careers, you can start helping clients with the experience you already have and develop your digital marketing skills as you go.
But what is a marketing consultant, exactly? How do you know how much to charge? And how do you find clients?
In this article, we'll share 7 easy ways for new marketing consultants to get started, regardless of their experience level or skillset.
What is a marketing consultant?
A marketing consultant is a professional who helps businesses develop, support, evaluate, and execute marketing strategies that promote their products and service.
A marketing consultant has a well-rounded understanding and application of broad marketing disciplines. Working alongside a business' marketing department, they evaluate current marketing efforts and suggest improved strategies or technologies.
What does a marketing consultant do?
As a marketing consultant, you get to help businesses grow and succeed. You use your creativity and marketing skills to help companies achieve their goals. Here are some scenarios where businesses hire marketing consultants:
When a business's following and engagement count is stuck at 1000 or below for several months and they need to grow an active and organic following.

When a business is burdened by repetitive inquiries and needs to set up a smart auto-response system for their website.

When a business is getting crickets from their blogs and needs more visibility on Google.

When a business lacks the skills to edit and create videos for their marketing campaigns.

When a business is getting less than satisfactory results from paid ads.
Whether you're on the analytical side, the writing side, the social side, or the artistic side: You have endless options in the marketing field, making digital marketing one of the fastest-growing careers to date.
Marketing consultant salary
According to Payscale, the average marketing consultant salary in the US is $64,541 a year or $40.34 per hour, but these are not hard figures and can vary depending on a variety of factors such as:
Experience

Industry

Proficiency in certain skills and tools

Services offered

Company size

Location
Also Read: How Much Do Marketers Make? Marketing Job Salaries in 2022
While those factors apply to most jobs, one of the most significant advantages you have as a marketing consultant is that you essentially work for yourself. Therefore, you can shape your career on your terms.
You have the freedom to get paid for your services by the hour, through retainers, or a fixed rate for a package of work.
You get to decide your schedule, the number of clients you'll be taking, and who these clients are, be it a start-up in Colorado, an established manufacturing company in Canada, or even a textile company in China.
You also get to choose the digital marketing skills you want to specialize in:
Marketing consultant: Design
Do you lean on the visual and creative side of marketing? Offer graphic design and branding services.
Creative + and know some code? On average, UI/UX designers make $52 an hour.
Marketing consultant: Writing
Or, maybe you're a natural storyteller and love to create content that persuades and inspires? Copywriting might be for you. Copywriters make an average of $32 an hour.
But if you know SEO, you'll be earning a base salary of $56,377 a year as an SEO Content Writer.
Marketing consultant: Social media
Admin tasks are some of the most time-consuming tasks for businesses. By scheduling posts and answering queries, you can make $14-53 an hour and help businesses be more productive and efficient.
We haven't even begun to talk about automation, email marketing, data analytics, and the other profitable careers you can have as a digital marketing consultant!
If you know more than one skill, you can double your income, have a wider pool of clients to work with, and eventually make your way to marketing director and managerial roles.
What skills and tools do I need as a marketing consultant?
The phrase "Jack of all trades master of none, but oftentimes better than one" is often used to describe someone uncommitted and flighty, but a slight modification describes the perfect temperament you should have as a sought-after marketing consultant: Jack of all trades, master of one.
If you want an edge and stand out, you must approach marketing from a T-shaped marketer's POV.
Being a T-shaped marketer means that you have a broad knowledge and experience in more than one marketing domain (horizontal line) but are an expert in one particular type of marketing (vertical line).
However, give as much emphasis on "knowledge" rather than the "broad" in "broad knowledge". This means to know the what is and whatnot of that field, skill, or tool, such as:
What it is

When to use it

How to manage someone else doing it

How to tell if it's going well or not

How to take decisive action on it
Here are the most in-demand digital marketing skills and tools that you can use as a reference:
Social media management 
Hootsuite – Scheduling posts for content planning.

Facebook/Meta Ads – Set up the budget and parameters for Facebook ads.

Facebook/MetaBusiness Suite – View analytics for Facebook pages.
Content creation
Adobe Premiere – Video editing.

Adobe Illustrator – Vector-format graphic design.

Canva – Beginner-friendly graphic design with basic photo-editing and loopable video functionality.

E-commerce
Options for setting up a shop for your client's website.
Shopify


WooCommerce

Magento
Marketing automation
MailChimp – Newsletter and mailing list management.

HubSpot – CRM

Infusionsoft – CRM

Search Engine Optimization (SEO) and Search Engine Marketing (SEM)
Options for doing keyword research and setting up Google ads.
Ahrefs

S

EMRush

Google Keyword Planner

Google Adwords
7 easy ways to get clients as a marketing consultant (without experience)
Here are 7 ways to get clients as an aspiring marketing consultant so that you can start taking on clients from anywhere in the world:
1.
Apprenticeships
You've heard of internships, but have you heard of apprenticeships? Internships are typically short-term programs that do not offer the same level of training or experience as apprenticeships.
On the other hand, apprenticeship programs allow you to work with a qualified professional who can help you develop your career while you provide marketing support. Apprenticeships also provide continuity in your training to move up the ladder faster.

Results of apprenticeships through Acadium have shown that:
54% of surveyed apprentices found employment and are earning more after their apprenticeship.
57% of surveyed apprentices are still working with their mentor after their apprenticeship together.
"I have had an amazing experience with Acadium. I have found an incredible apprenticeship from which I have learned a lot and gained a lot of confidence to start my entrepreneurial journey! I loved my mentor, he was always there for me, super helpful and happy to help and give me guidance. So thank you so much Acadium, I was and am still grateful to have found you." – Emilie Hartung, Acadium Apprentice
Acadium Apprenticeships
Gain marketing experience
Work with a mentor for 3 months and gain the digital marketing work experience you need to get hired. 100% remote and always free.
2. Zero in on a n
iche
No marketing experience, no problem. The industry you have experience in can be your secret advantage and help you be the more qualified choice.
Did you work at a non-profit? Perhaps you used to volunteer during fund-raising programs. Maybe you have hands-on experience with the target communities. This first-hand experience helps give you insight into the tone you need to write heart-tugging copy.
Maybe you're a med-school graduate. There are many technical terms and a level of understanding someone without your education can't provide. This makes you an asset for creating responsible and accurate content.
Is mathematics your love language as a mathematics major? Then you have a unique advantage for reading and interpreting data, finding correlations, and making data-informed projections.
3.
Take a digital marketing course
Did you know you can get free marketing certificates?
Taking a course will teach you the basics of digital marketing, from creating effective online campaigns to optimizing your website for search engines, to more advanced skills.
Here are some of the courses + certificates offered by Acadium:
Soft Skills
Website Design
Marketing Analytics
SEO
E-Commerce Business Basics
Also Read: Top 10 Best Online Digital Marketing Courses, 2022 [+  7 Tips to Choose One]
4. Create an online presence
Creating social media pages such as a Facebook page, Business or Creator Instagram page, and LinkedIn profile helps potential clients and partners find their way to you.
Social media can be a great way to showcase your work and projects, build relationships with potential clients, and stay up-to-date on industry trends.
Here are some experience-free social media ideas
5. Do a quick marketing task

Tasks are a quick and barrier-free way to start building your portfolio, experience, and credibility in digital marketing. 
You'll be doing marketing tasks posted by vetted Acadium mentors, CEOs, solopreneurs, and career coaches.
How much time you spend on tasks is up to you: You can even do simple marketing tasks that take no more than five hours to complete.
Some examples of marketing tasks include:
Social media posts
Simple blog posts
Marketing graphics
6. Sign-up on freelance platforms

Start building your profile and gaining experience by completing freelance projects. Here's all you need to know about how to become a freelance digital marketer.
Did you know if you have completed 4 apprenticeships with Acadium (or already have a similar experience), you are eligible to apply as a freelancer on Acadium?
7.
Keep a record through a marketing portfolio
As we've mentioned in previous points, your background is your asset. Here are some things you can find from your existing background that you can include in your marketing portfolio:
If you own a Facebook Page:
Screenshots of social media posts

Social media graphics (if you've made them)

Social media captions
If you have a blog:
Links to live blog posts

Screenshots of blog posts, with downloadable PDF of the entire post
If you love making TikToks or Instagram Reels in your spare time:
Links to TikTok videos

Links to Instagram PR photos

Screenshots of content performance
Bonus: These are great to show to your mentor during your Apprenticeship for them to have a good idea of where you're at with your desired skills so that they can give you feedback.
How to become a marketing consultant with no experience
If you are looking to be a marketing consultant but don't have a marketing degree or experience, don't fret!
There are many ways to build your knowledge such as our 7 tips, but if you want to practice digital marketing and get experience in using marketing tools, try the free digital marketing apprenticeship program.
At Acadium, you can apply to become an apprentice and gain real-world experience and hands-on training under the guidance of a business owner/mentor.
It is your best bet to kickstart your career in digital marketing, gain relevant work experience, and build relationships in the industry.
For 10 hours per week over a period of 3 months, that's a pretty good deal that helps you gain word-of-mouth, testimonial, and certification to prove your digital worth.
Therese is an SEO content writer with 7 years of experience in digital marketing. Her work has been featured in prominent publications such as Manila Standard and Thrive by HuffPost. She advocates for mental health, LGBTQIA+/SOGIE, and disability rights and vlogs about her journey as a neurodivergent, queer person of color. She enjoys collaborating on HitRECord as a talent or consultant to scratch that creative itch or lend her insight as an International Studies, Development, and Gender studies graduate. She has spoken about discovering her voice in a communications documentary with Zappos. In her spare time, she enjoys playing video games, food trips, pretending she can swim, watching documentaries, playing bass and "lute"kelele, and finding new VRChat worlds to meditate in.
Top Marketing Webinars for Digital Marketers in 2023

By attending these webinars, you will have the opportunity to learn from industry leaders, gain insider knowledge, and stay ahead of the competition.

9 Types of Digital Marketing to Choose From in 2023

Digital marketing is a dynamic field that offers diverse career opportunities. From search engine optimization to social media marketing, there are many specializations to explore. Whether you're just starting out or looking to switch careers, this guide will help you find your ideal digital marketing niche.


Subscribe to our newsletter for digital marketing resources
Become a better marketer with our digital marketing resources and tips shared weekly in your inbox.

Build your marketing career for free or find marketing talent on any budget — fully remote.