7 Best Digital Marketing Jobs to Land as a Marketing Newbie
Digital marketing is undoubtedly one of the hottest careers today. In this blog, you will find the most popular digital marketing jobs for entry-level marketers and career shifters. Furthermore, learn unique tips to get an edge and set yourself apart as a digital marketing job seeker.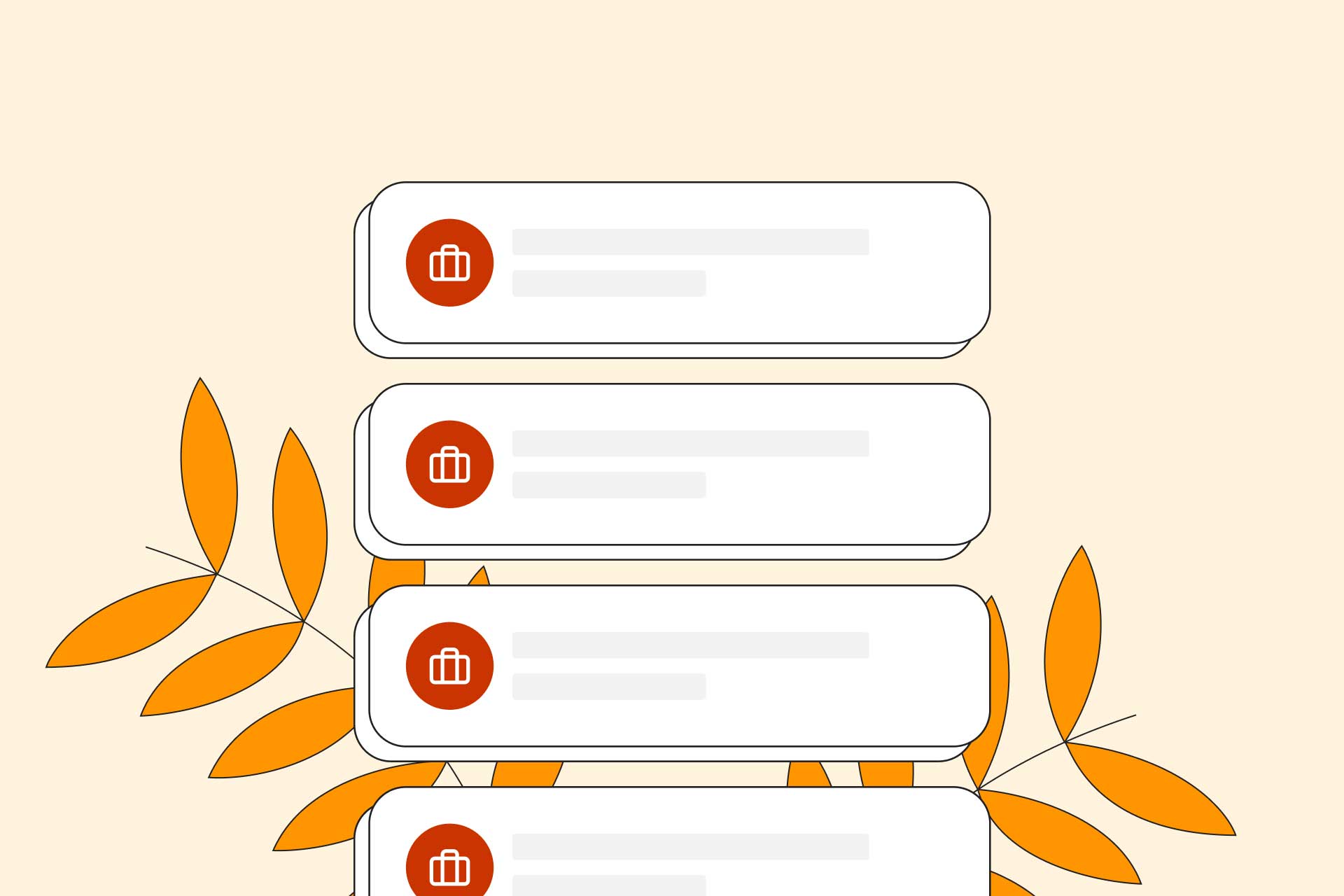 The digital marketing industry is growing rapidly, with new job titles and opportunities appearing all the time. Currently, there are over 4,300 'entry-level marketing' jobs available on Indeed alone.
Entry-level digital marketing jobs are a great choice to get your foot in the door if you're just starting out in your marketing career.
Let's look at the seven most popular entry-level digital marketing jobs, along with their average salaries.
In the later part of the blog, you will also find some hot tips to get started with your digital marketing career as a newbie.
What are entry-level digital marketing jobs?
Entry-level digital marketing jobs are targeted toward candidates with a bachelor's degree in marketing or a related field, plus some related work experience.
However, if you do not have a background in digital marketing, fret not!
Keep reading to learn some simple ways to gain real-life hands-on experience and confidence in digital marketing, even without a degree.
Acadium Apprenticeships
Stand out among entry-level candidates
Match with a vetted mentor and gain social media work experience for free. Build up your CV and portfolio in 3 months to kickstart your career.
But first, let's look at the job roles:
1) Marketing coordinator / Digital marketing coordinator
Average salary: $43,056 (USA), CA$48,762 (Canada) – Talent.com
A digital marketing coordinator or assistant's role is to provide support in various marketing and business development activities.
These activities include developing content and marketing materials for campaigns, managing communications with influencers, responding to public relations inquiries, working with media partners for promotions, press releases, etc.
Some other tasks may involve managing the content calendar, identifying opportunities for partnerships, ad campaign optimization, etc.
You will work closely with a marketing manager and assist in all aspects of marketing including content, strategy, and profit maximization.
Also read: Why Digital Marketing is a Great Career in 2022
2) Social media assistant/social media coordinator
Average salary: $35,000 (USA), CA$38,708 (Canada) – Talent.com
Social media assistants help businesses create and manage their social media accounts. They develop content, post updates, and engage with followers. They also track metrics to see how well the business is doing on social media.
Day-to-day tasks of a social media assistant may involve managing a social media content calendar, creating & posting engaging content, replying to messages & comments, scheduling posts, and managing social ad accounts.
3) Content writer
Average salary: $57,127 (USA), CA$53,625 (Canada) – Talent.com
A content writer creates and manages written content for a company's website and blog, and in some cases, emails and social media platforms.
Your day-to-day duties as a content writer will involve maintaining a content calendar, writing blog posts on the assigned keywords, creating email copies, newsletters, social media posts, etc.
You will be required to coordinate with other departments such as product and graphics to create content and strategies that align with the company's goals. You will work closely with a content marketing manager.
Note that as most of the writing today is digital-based, a content writer is usually expected to have a basic understanding of SEO.
This brings us to our next entry-level hot job…
4) Search Engine Optimization (SEO) Specialist
Average salary: $53,796 (USA), CA$78,488 (Canada) – Talent.com
SEO Specialist is one of the hottest jobs in digital marketing. The SEO market is expected to reach $77.6 billion in 2023. With xx websites every year, SEO job is expected to grow.
SEO specialists help businesses improve their ranking on search engine results pages (SERPs). They research keywords, optimize website content, and build links to the site.
As an SEO specialist, you are expected to produce high-quality and useful content, stay updated with the ever-changing algorithms, and deploy SEO best practices to the benefit of the website in question.
5) Paid search Specialist / Online advertising specialist
Average salary: $65,010 (USA), CA$58,500 (Canada) – Talent.com
As a pay-per-click specialist or paid advertising expert, you are responsible for creating and managing search engine ad campaigns. Your general duties will include testing, researching, and optimizing keywords, ad copies, and bid strategies.
Excellent understanding of Google ads and Google Tag Manager is one of the common skills required for this job role.
6) Email Marketing Specialist
Average salary: $60,000 (USA), CA$60,000 (Canada) – Talent.com
Email marketing is a highly lucrative field. It is one of the oldest examples of digital marketing strategies that is still highly effective. An interesting post by Hubspot on email marketing stats notes that 4 out of 5 marketers would rather give up social media than email marketing because of the ROI that it brings.
As an email marketer, you would work with email marketing software such as MailChimp, Campaign Monitor, ActiveCampaign, Sendinblue, etc., and create transactional and promotional emails to reach current and potential customers.
You will apply your knowledge of copywriting, lead generation, lead nurturing, analytics, and more.
Some of the tasks that you will do as an email marketer are email list management and segmentation, A/B testing, creating campaigns, sending newsletters, gathering data for future optimization, etc.
Also read: So You Want to Become an Email Marketing Expert
7) Influencer Marketing Specialist
Average salary: $65,000 (USA), CA$53,625 (Canada) – Talent.com
As an influencer marketing specialist, you will cultivate relationships with popular bloggers, influencers, or any other influential people in your industry who can help promote your brand.
Your usual duties will involve identifying opportunities with new and existing partners and platforms, negotiating pricing with influencers, managing influencer campaigns, create strategic slide decks for pitching.
Excellent communication, knowledge of social media, and people skills are a few most important skills for this job role.
Hot tips to land a digital marketing job without experience
Even if you have no marketing degree and experience, or you are changing careers to get into digital marketing, it is possible to enter the industry.
Here are some tips to get your foot in the door and gain credibility to apply for entry-level marketing jobs.
1) Do a self-analysis
Digital marketing is a vast domain. Read, learn, experiment, and get an understanding of which area in digital marketing are you interested in.
Is it writing that you like or is it search engine advertising? Do you hate social media but hope to become a copywriter? In digital marketing, there is also a thing called a t-shaped marketer, i.e, you have a wide range of skills and knowledge but specialize in one domain of marketing.
So dig deep and ask yourself questions such as –
What do I like the most about digital marketing?
Which digital platforms am I most interested in?
What are the skills I have that align with my desired job roles?
Also read: 10 signs You're Ready for a Career in Digital Marketing
2) Put in the work
In today's times, there are so many opportunities available right in the comfort of our own homes.
Interested in writing? Start a blog. Interested in becoming a social media specialist? Create your own Instagram or TikTok page and gain a following. Interested in becoming an SEO specialist? Reach out to a local business to help them rank their website or blog.
Taking such initiatives will not only help you learn in-depth about various digital platforms but also help you practice your skills. What more? You will have plenty of material to showcase in your marketing portfolio.
3) Learn by practice
Once you have a live blog or social media page, use that to your advantage.
Dig deep and learn what is working for your audience and what needs to be improved. Experiment with different marketing approaches and take note of the growth you make over time.
4) Learn in-demand digital marketing skills
In digital marketing, or for that matter in any job, both hard and soft skills are considered necessary.
Get yourself enrolled in a desired free digital marketing course and brush up on the basics.
Some of the hard skills that go together are – Social media marketing and content creation; email marketing and copywriting; SEO and outreach marketing, etc.
5) Try your hand at digital marketing tools
Be it a content writer, copywriter, SEO specialist, or social media marketer, all digital marketers use certain marketing tools to get the job done.
One way to experiment with these tools is to use them in your personal digital projects. However, not all such tools come free of cost.
Your second option is what we are going to discuss in our next point…
6) Find a mentor
Practice digital marketing and get experience in using marketing tools through a free digital marketing apprenticeship program. At Acadium, you can apply to become an apprentice and gain real-world experience and hands-on training under the guidance of a business owner/mentor. 
It is your best bet to kickstart your career in digital marketing, gain relevant work experience, and build relationships in the industry.
For 10 hours per week over a period of 3 months, that's a pretty good deal that helps you gain word-of-mouth, testimonial, and certification to prove your digital worth.
7) Get help from professionals
If you have at least 3 months of marketing experience and are looking to secure a full-time digital marketing role, then Acadium Plus is for you.
Acadium Plus is a paid 12-module course, carefully designed to provide you with the right tools, techniques, and skills to get hired within 6 to 12 months in the right marketing role. Not just this, you will also gain confidence in the hard skills by doing real-world assignments.
If you are ready to commit at least 10-20 hours per week to developing your personal brand, networking, and completing interviews with targeted companies, this module is just for you.
Hot digital marketing job resources
We have plenty of resources for entry-level job seekers. Simply scroll through our career prep section, where you'll find posts such as:
Alisha spearheads content strategy for Acadium Blog. She has a background in digital marketing and an extensive experience in SEO and content marketing. Her entrepreneurial and creative side led her to open up an Etsy shop to help small businesses with their social media efforts. Connect with Alisha on LinkedIn.
Top Marketing Webinars for Digital Marketers in 2023

By attending these webinars, you will have the opportunity to learn from industry leaders, gain insider knowledge, and stay ahead of the competition.

9 Types of Digital Marketing to Choose From in 2023

Digital marketing is a dynamic field that offers diverse career opportunities. From search engine optimization to social media marketing, there are many specializations to explore. Whether you're just starting out or looking to switch careers, this guide will help you find your ideal digital marketing niche.


Subscribe to our newsletter for digital marketing resources
Become a better marketer with our digital marketing resources and tips shared weekly in your inbox.

Build your marketing career for free or find marketing talent on any budget — fully remote.